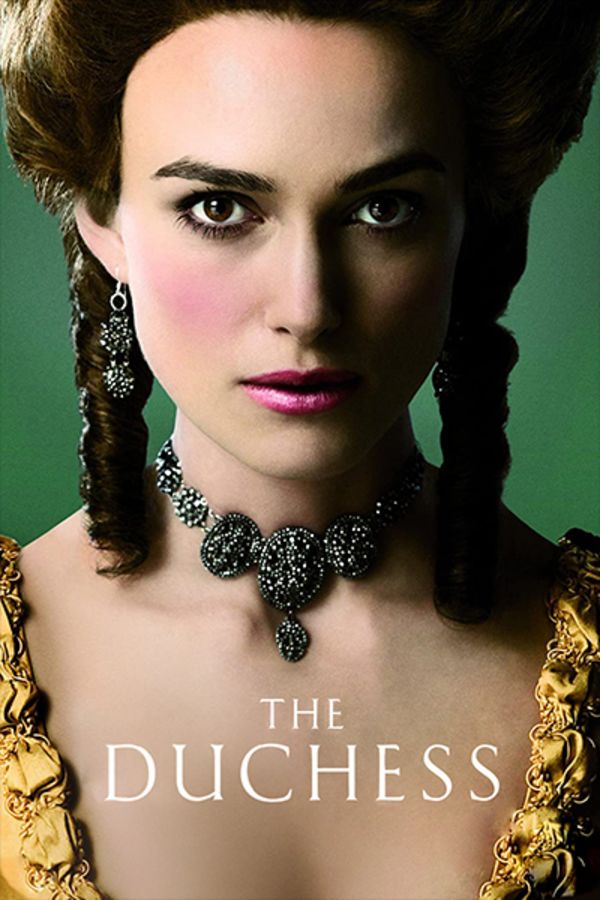 The Duchess
Directed by Saul Dibb
Keira Knightley and Ralph Fiennes star in The Duchess: the compelling true story of a lavish world filled with smoldering passion, heartbreaking deception and stifling demands. Beloved by a nation but betrayed by her husband, Georgiana Spencer -- the Duchess of Devonshire and "Empress of Fashion"-- faced an agonizing choice between responsibility and love. This gripping portrayal of England's "It Girl" has won acclaim from audiences and critics alike. She was vivacious. She was heroic. She was The Duchess.
Chronicles the life of 18th century aristrocrat Georgiana, Duchess of Devonshire, an ancestor of Princess Di.
Cast: Keira Knightley, Ralph Fiennes, Dominic Cooper
Member Reviews
Absolutely horrible movie, such a tragic life. What a waste of my time to watch this.
Amazing story line and costumes were spectacular!