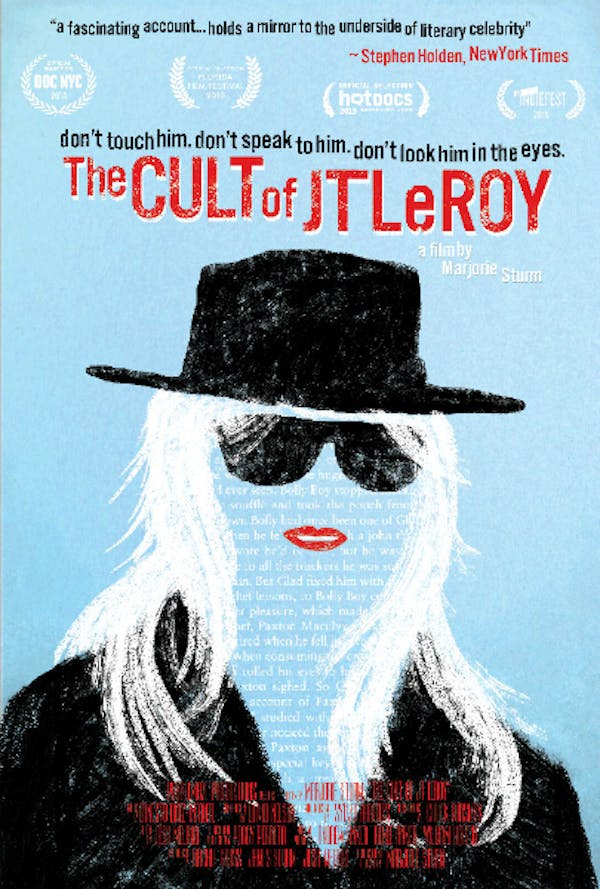 The Cult of JT Leroy
Directed by Marjorie Sturm
J.T. Leroy burst onto the literary scene in the early 2000's with "Sarah" and "The Heart Is Deceitful Above All Things". The novels' charged tales of vicious child abuse inflicted on young queer kids earned the mysterious author comparisons to William S. Burroughs and Dennis Cooper. Leroy himself began making public appearances. When a reporter started to probe, he soon uncovered that there was in fact, no such person as J.T. Leroy. Leroy had been an elaborate literary hoax.
Weaving never-before-seen documentary footage shot during the height of JT Leroy's fame with interviews with some of Leroy/Alpert's friends and critics, director Marjorie Sturm delves deep into one of the greatest cultural cons of the 21st century.
Member Reviews
I only got 7 minutes and 14 seconds in.. totally fabricated and pretentious. Next!
Talking about truth, interesting but way too long. Can't most viewers acknowledge that after about 30 minutes, we get the message, and the balance seems like strung-out agony?
This is one of the most insane stories ive ever heard. A truly post-modern tale
ridiculous and criminal and amazing. "there, but for the grace of god, go i" type of stuff. all the feelings.