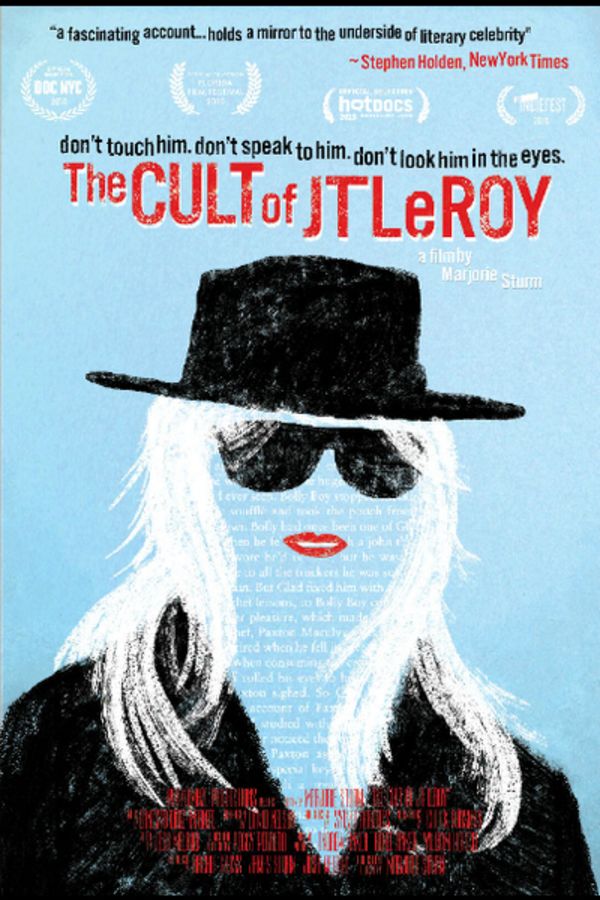 The Cult of JT Leroy
Directed by Marjorie Sturm
J.T. Leroy burst onto the literary scene in the early 2000's with "Sarah" and "The Heart Is Deceitful Above All Things". The novels' charged tales of vicious child abuse inflicted on young queer kids earned the mysterious author comparisons to William S. Burroughs and Dennis Cooper. Leroy himself began making public appearances. When a reporter started to probe, he soon uncovered that there was in fact, no such person as J.T. Leroy. Leroy had been an elaborate literary hoax.
Weaving never-before-seen documentary footage shot during the height of JT Leroy's fame with interviews with some of Leroy/Alpert's friends and critics, director Marjorie Sturm delves deep into one of the greatest cultural cons of the 21st century.
Member Reviews
ridiculous and criminal and amazing. "there, but for the grace of god, go i" type of stuff. all the feelings.
W O W . There's not one likable person in this entire documentary. It's the seven headed monster emerged- the famous, the hanger ons, how quickly celebrity feeds upon tragedy in order to gain credibility and soulfulness. Super gross and incredibly compelling to watch.
I'd seen a few clips online about "JT" and became curious so I looked to this doc for more clarity on the story. I thoroughly enjoyed this, especially the intimate footage with some of the celebs. I'm definitely interested in reading the books now.
Weird doc. Great production, editing. But didn't like the subject, content. Obviously Laura is nuts and chose to exhibit her writing fraudulently out of greed and selfishness. Like one of the people interviewed, imagine how great her writing would've been had she been honest.
Great documentary. I've never read the books but I followed the story from beginning to end - the novels must have been good - too bad it was all so twisted. Great to see Susan Dey in it - I thought that was her and it was. To think Alpert would keep this up for 10 years is bizarre.