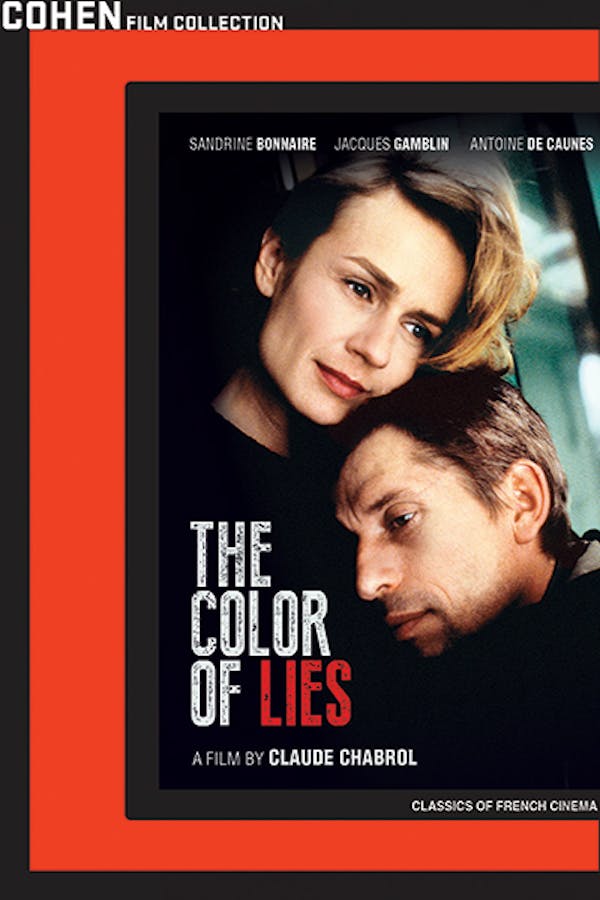 The Color of Lies
Directed by Claude Chabrol
In a little village in Brittany, a 10 year old girl is found murdered. René, an artist by profession and the girl's art teacher, is the last person to have seen her and is immediately questioned by the police inspector in charge of the enquiry. In this little provincial village where everyone knows one another, René soon becomes the primary suspect in the eyes of his neighbors. The suspicion threatens to destroy his life and marriage.
In this murder mystery from Claude Chabrol, when a child's dead body is found in the woods of a Breton fishing village, suspicion falls on an unsuccessful painter whose wife is tempted by the advances of a conceited TV personality.
Cast: Antoine de Caunes, Jacques Gamblin, Sandrine Bonnaire
Member Reviews
I loved it! French, decadently Entertaining"whodunnit"Murder mystery! Great acting, and superb symbolism! The splashes of blue kept me looking for more! A bit corny, intentionally, I think! I'm still snug as bug, in bed with my iPad and my dog! I don't even feel a twinge of guilt;) Thank you, Sundance🙏🏻
Very enjoyable in a French sort of way, painters, teachers, writers, boating, good locations and a delicious flavor of France. The acting was superb and well directed to be a satisfying who done it. Well worth it, watching the entertaining way it all comes together. The colors were fine art and the lighting was always well done.
3.5_René is great & i love his wife Vivianne _somewhat corny at times_people conveniently overhearing and being present at important moments_but oh well_it's worth the watch even with all of the sub plots_a not so quiet village