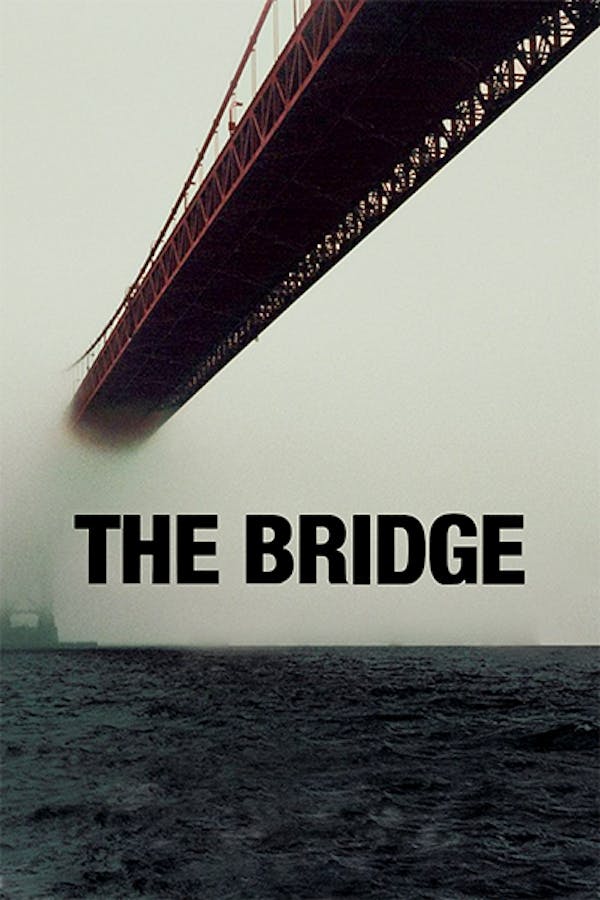 The Bridge
Directed by Eric Steel
The Golden Gate Bridge is an iconic structure; a symbol of San Francisco, the West, freedom - and something more, something spiritual, something words cannot describe. Director Eric Steel and his crew spent an entire year focusing on the Bridge. Running cameras for almost every daylight minute, they documented nearly two dozen suicides and a great many unrealized attempts. In addition, the director captured nearly 100 hours of incredibly frank, deeply personal, often heart-wrenching interviews with the families and friends of the departed, as well as with several of the attempters themselves. National Suicide Prevention Lifeline, 1-800-273-TALK (8255) free 24/7. Please call if you are in crisis or emotional distress.
Spanning 365 days of filming and sourcing 10,000 hours of footage, this controversial film documents 23 of the known 24 suicides from the San Francisco Golden Gate Bridge in 2004.
Cast: Eric Geleynse, Chris Brown, Susan Ginwalla
Member Reviews
"it was almost magnetic, like it was calling to him" i was told by a tour guide at Niagara falls that people who arent even suicidal jump from the falls. the falls kick up so many positive ions in the water that it gives one a feeling of elation. people literally jump for joy. i feel amazing when i visit and had to be married there.
haunting...I hope they have found the peace they were seeking]
the subject matter is not for everybody but for those of us that do find it interesting, it is the very best of it's kind. Emotionally brilliant and well thought out. Great musical score (that song that closes this out?) Perfect! stunning cinematography.
haunting (beautiful cinematography)
A sad look into the lives of those who have committed suicide. It's a slow moving documentary but does what it sets out to do.