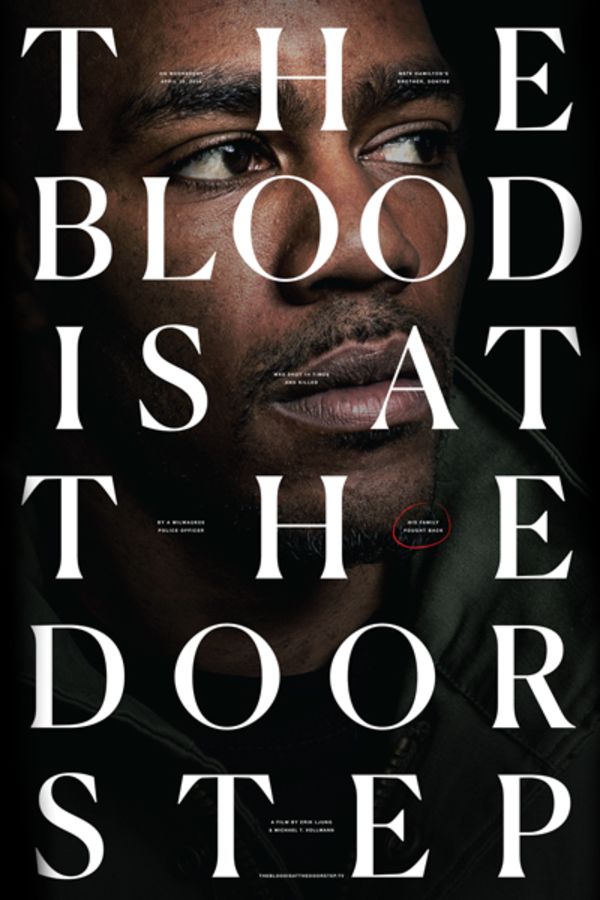 The Blood is at the Doorstep
Directed by Erik Ljung
On April 30, 2014, Dontre Hamilton, a black, unarmed man diagnosed with schizophrenia, was shot 14 times and killed by a Milwaukee police officer responding to a non-emergency wellness check in a popular downtown park. Filmed over the course of three years in the direct aftermath of Dontre's death, this intimate verite documentary follows his family as they struggle to find answers and challenge a criminal justice system stacked against them.
After Dontre Hamilton, a black, unarmed man diagnosed with schizophrenia, was shot 14 times and killed by police in Milwaukee, his family embarks on a quest for answers, justice, and reform as the investigation unfolds.
Cast: Police Chief Edward Flynn, Michael Bell Sr., Nathaniel Hamilton, Damelon Perkins, Maria Hamilton, Nathaniel Hamilton Jr.
Member Reviews
My biggest question was why 14 gunshots. My Lord how many times do you have to shoot znother human being?? This young man was resting in park. There were witnesses who saw him on the ground when shots were still being fired. I csn't believe what I"m hearing. There us too much if these shootings houng on.
Oh wow i thought it was excellent!! i still have tears in my eyes..The love his family had for Dontre was unconditional..Absolute a must see!!!!!!
I'm glad I was able to be a part of something so meaningful. These moments changed my life forever for the better. These nights are the nights I will always hold dear. I love you guys.
As Mother of a son who is my heart. My heart grieves for every other mother with sons. The Police Captain said, because of Ferguson that the shooting of this young Black-American young man Ferguson made this racial. No the officer who shot him fourteen times makes this racial! Do young White men get shit fourteen times not here in America. Yes it is still a sad fact that still in America 2018, it is not safe for Black men whether young or old, rich or poor if your a Black-American male/ female we are just target practice for the Law Enforcement community period! People can tear down statues, march, protest or have sit-ins, nevertheless the truth is we as race of people are NOT ever safe whether or not we are in our communties, on our jobs, or waiting in a Starbucks for another of our friends. No matter what we do as a Nation we will never be able to "Kill an ideal". "There's an old saying, when you're white your right, brown you can stay around, but when you are black you will always be in the back". As a Black-American female I love America, what I do not love is how White-America will not ever be able to get how difficult it is to always be black Because it is only fashionable to be black when you are not black.