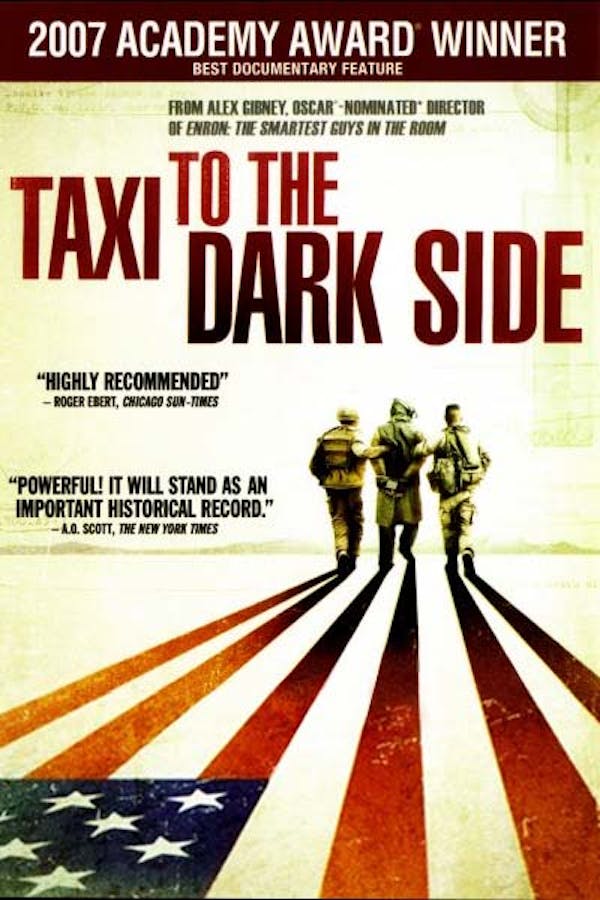 Taxi to The Dark Side
Directed by Alex Gibney
This Oscar-winning documentary murder mystery examines the death of an Afghan taxi driver at Bagram Air Base, exposing a worldwide policy of detention and interrogation that condones torture and the abrogation of human rights. This disturbing and often brutal film is the most incisive examination to date of the Bush Administration's willingness, in its prosecution of the "War on Terror," to undermine the essence of the rule of law.
This 2007 Oscar-winning Doc from Alex Gibney exposes the haunting details of the USA's torture and interrogation practices during the War in Afghanistan.
Member Reviews
Eye opening film! We need the accountability in the administration to show how it plays out in the current one.
amazing film, sad, horrifying topic
This was an amazing watch. It just shows that there is a problem with the American judicial system on every level from local to state to international...