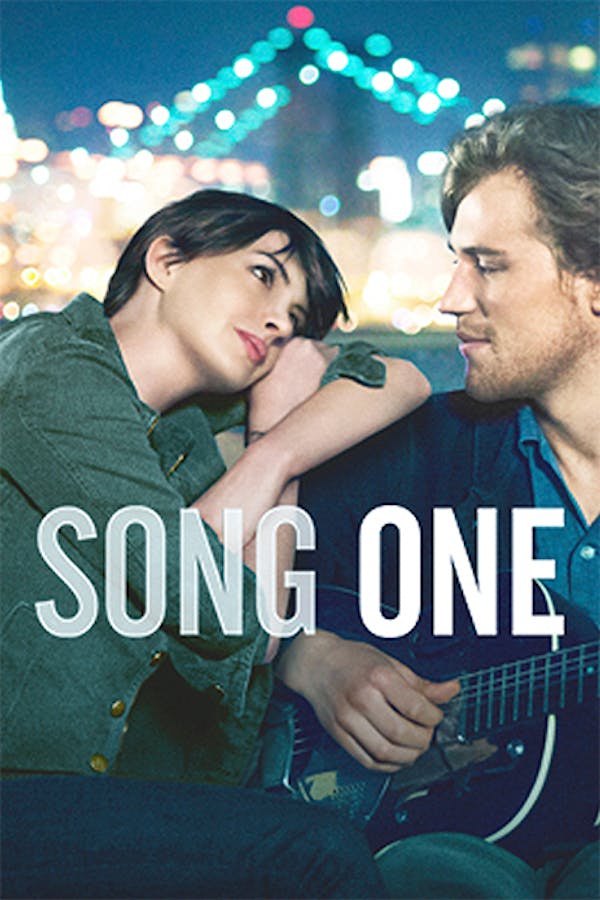 Song One
Directed by Kate Barker-Froyland
Estranged from her family, Franny returns home when an accident leaves her brother comatose. Retracing his life as an aspiring singer-songwriter, she tracks down his idol, James Forester. Against the backdrop of Brooklyn's music scene, Franny and James develop an unexpected relationship and face the realities of their lives.
Oscar winner Anne Hathaway stars as Franny in this romantic drama set in Brooklyn's indie music scene. After her brother is in an accident, Franny returns home only to fall in love with her brother's musical idol.
Cast: Anne Hathaway, Johnny Flynn, Mary Steenburgen, Ben Rosenfield
Member Reviews
Sorry, but not even Anne could save this one.
A lovely film with a wonderful cast.
Kind of sweet, but a little slow.
A sweet gentle movie starring the fabulous Anne Hathaway, who does an excellent job as she always does.