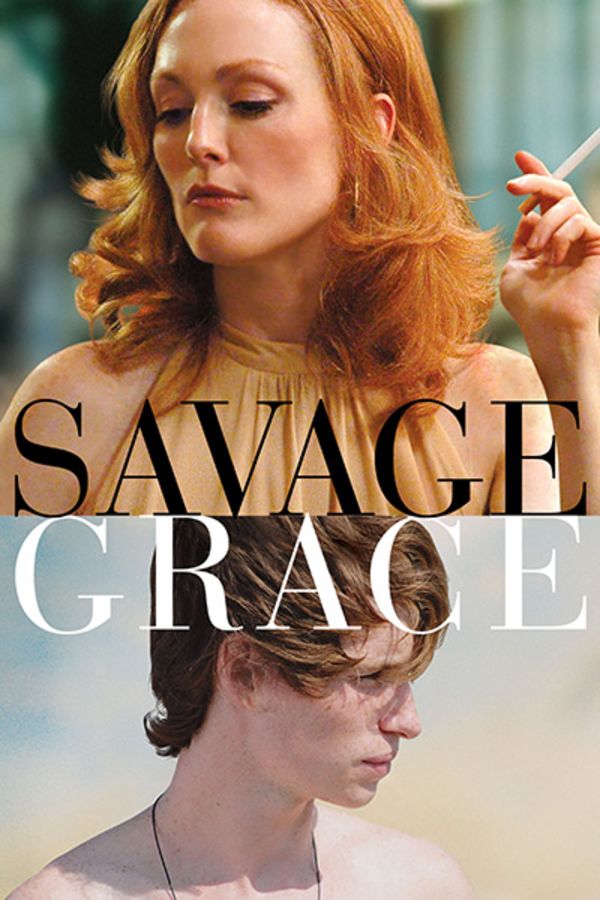 Savage Grace
Directed by Tom Kalin
Like his debut SWOON, Tom Kalin's SAVAGE GRACE is based on a shocking true story. Julianne Moore plays a damaged, beautiful woman who elevates her status by marrying the heir to a plastics fortune. The birth of their son, Tony (Eddie Redmayne), doesn't help the couple's relationship. As Tony grows, the family moves from NYC to Paris, to Spain, and to Ibiza during the 50s and 60s, and Barbara's fanatical smothering leaves her son a sheepish wreck. The fact that he's homosexual makes matters worse.
One of the most shocking scandals in recent time involves the murder of an heiress. A tale of wild sexuality and forbidden passion is told in this festival gem.
Cast: Julianne Moore, Eddie Redmayne, Stephen Dillane, Hugh Dancy
Member Reviews
Terrible and pretentious film. Unbearable aestheticism.
3 maybe 4_tedious at the start but it gets better_Julianne Moore does a wonderful job being horrible_young Tony and Eddie Redmayne are both great_really a painful story_ a lot of visual beauty and a nice lazy pace
A sad movie about bored, perverted rich people with no connection to their spirits...
Remarkable acting on the part of Julianne Moore and Eddie Redmayne—both of whom continue to amaze me. Not a bedtime story.