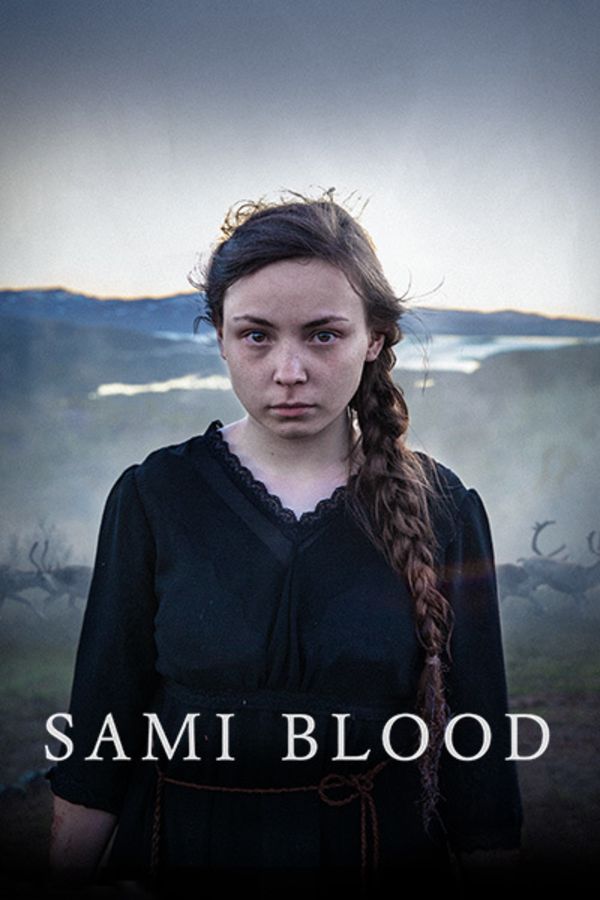 Sami Blood
Directed by Amanda Kernell
1930s Sweden. 14-year-old Sami girl Elle Marja and her sister are torn from their indigenous reindeer-herding family and placed in a government-run boarding school. There, Elle dreams of education, of a future, only to be faced with racial examinations that class her people as inferior. What follows is a girl's attempt to escape one world of prejudice and another of old traditions, only to realize later the true cost of freedom.
An indigenous Sami girl searches for identity between the world of old traditions and the racial oppression of 1930s Swedish society.
Cast: Lene Cecilia Sparrok, Mia Erika Sparrok, Maj-Doris Rimpi
Member Reviews
gives a rare glimpse of Sami and race thinking in Sweden of the 30s. I have no reference point to Sweden's racial history, but this seems believable and Elle's courage remarkable. What surprised me was that Niklas and the girls at the school seemed to be much more less prejudiced than Elle's teacher and the Swedes living near the school. Was there less racial prejudice in the cities? I also have read that Sweden had sterilization programs on the books for mentally handicapped or "socially unworthy" folks on the books until the 70s. So maybe Elle's story is not that surprising.
Such a powerful film and statement on the intolerance a
Elle Marja is in an indigenous reindeer herding family. Like many brilliant she children whom want to know more, and far afield from her "comfort zone". This film illustrates and illuminates for us yet another society that does not understand an indigenous people and treats them as lower class beings, nearly like livestock, which severely humiliates and punishes ruthlessly with idiot ideas and whipping, and indifference to an alternate culture. Sound familiar? Of course, Myself the viewer suffers along with her, as she is endearing and angelic-like in spirit. We want the best for her, which may be returning to her people.
An amazing film about an ethnic group that isn't much recognized outside of the Nordic countries. Lene Cecilia Sparrok - herself a Sami reindeer herder in real life - brought to the table a subtle, nuanced performance that extends far beyond her years. I hope to see more of her and of director Amanda Kernell in the future.