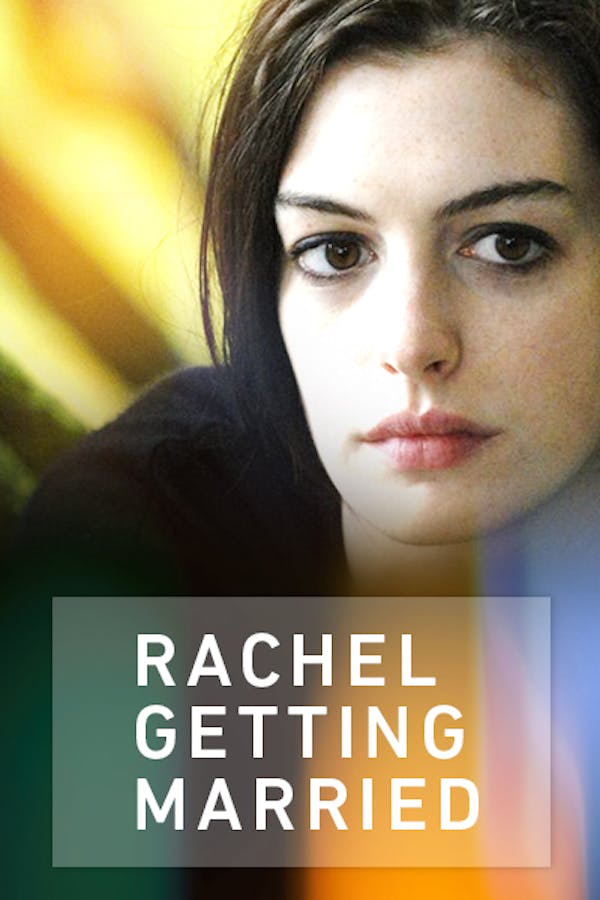 Rachel Getting Married
Directed by Jonathan Demme
When Kym, returns to the Buchman family home for the wedding of her sister Rachel, she brings a long history of personal crises, family conflict and tragedy along with her. The wedding couple's abundant party of friends and relations have gathered for a joyful weekend of feasting, music and love, but Kym - with her biting one-liners and flair for bombshell drama - is a catalyst for long-simmering tensions in the family dynamic. Filled with the rich and eclectic characters that remain a hallmark of Jonathan Demme's films, Rachel Getting Married paints a heartfelt, perceptive and sometimes hilarious family portrait
An ex-model, who has been in and out of rehab for ten years, arrives home on the weekend of her sister's wedding.
Cast: Anne Hathaway, Rosemarie DeWitt, Debra Winger
Member Reviews
Didn't think I would enjoy it, judging by the title. But it turned out to be a real gem about yet another dysfuntional family. Hathaway did a convincing job depicting the selfish, needy sister.
I fully loved it!! I want to see the next 1700 seasons