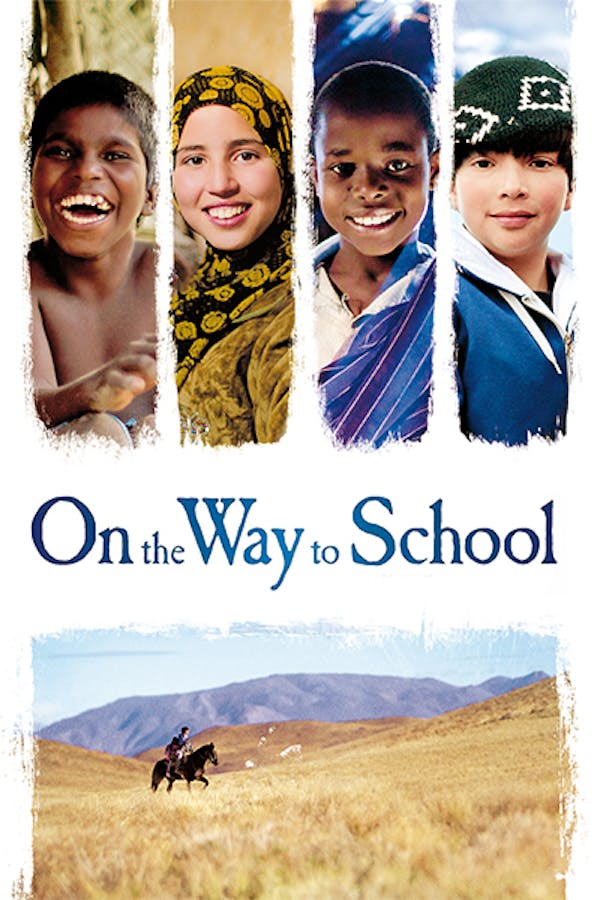 On The Way to School
Directed by Pascal Plisson
They live in all four corners of the planet and share a thirst for knowledge. Almost instinctively they know that their wellbeing, indeed their survival, depend on knowledge and education. From the dangerous savannahs of Kenya to the winding trails of the Atlas mountains in Morocco, from the suffocating heat of Southern India to the vast, dizzying plateau of Patagonia, these children are all united by the same quest, the same dream. Jackson, Zahira, Samuel and Carlito are the heroes of "On the Way to School", a film that interweaves the four pupils forced to confront and overcome countless, often dangerous obstacles – enormous distances over treacherous territory, snakes, elephants, even bandits – on their journey to the classroom. By setting foot on their extraordinary path, by embarking on this adventure littered with traps and challenges, they will begin to leave theirchildhoods behind. Pascal Plisson's film recounts the journey of initiation that will change their lives forever.
Across the world, children overcome extraordinary obstacles fuelled by their indomitable yearning to learn. A powerful, moving, and humbling story of the human spirit.
Cast: Jackson Saikong, Salome Saikong, Samuel J. Esther
Member Reviews
There is a channel on YT that shows this but it has many different episodes. I would have liked to see their day at school. This is an excellent film that leaves you wanting a follow up.
This is a beautifully shot film that tells an inspiring story. The kids are amazing and it would be great if they produced a follow-up in 10 years to see what they are up to.
Loved this documentary, it's incredible what some children go through to get an education. Makes one grateful to live in a country with some much wealth & an easier life. 5/5 stars!