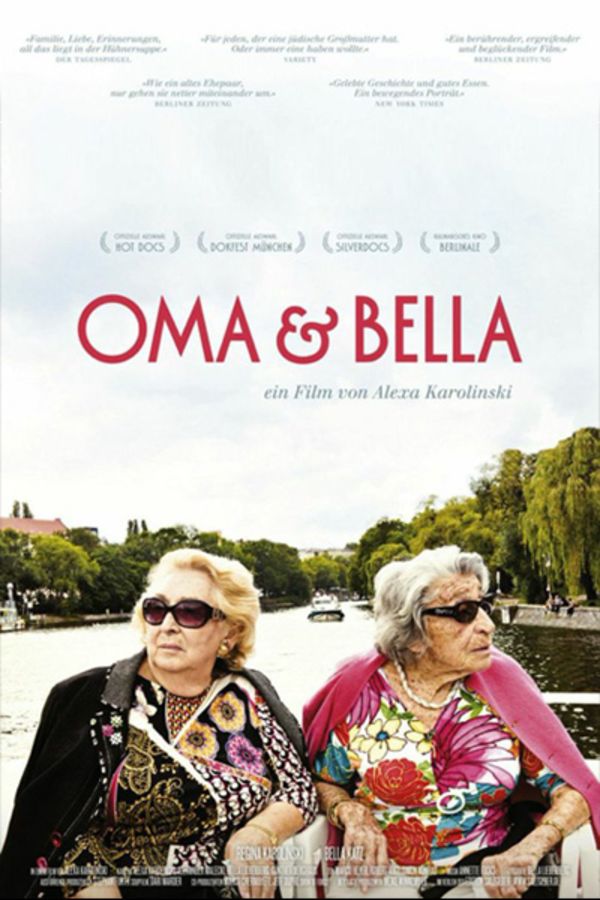 Oma & Bella
Directed by Alexa Karolinski
An intimate glimpse into the world of Regina Karolinski (Oma) and Bella Katz, two friends who live together in Berlin. Having survived the Holocaust and then stayed in Germany after the war, it is through the food they cook together that they remember their childhoods, maintain a bond to each other and answer questions of heritage, memory and identity.
Two adorable elderly best friends spend their days making sumptuous Jewish meals and recalling their experiences as Holocaust survivors in this powerful family portrait.
Member Reviews
Lovely. If only they had shared the chicken soup recipe,
What a lovely film! Oma and Bella show us what friendship, love , heartache and perseverance look like . Through their cooking and storytelling we see that love is the strongest bond.
A friendship to behold lovely film
Ces femmes qui partagent une amitié distingue sont la preuve d'une très grande force et d'une sagesse exemplaires! Les silences sont remplis de souvenirs venants du cœur. Merci pour ce partage de votre vécu et des sentiments si profonds... ceci démontre dans toute sa fragilité, la force humaine du désir de vivre!