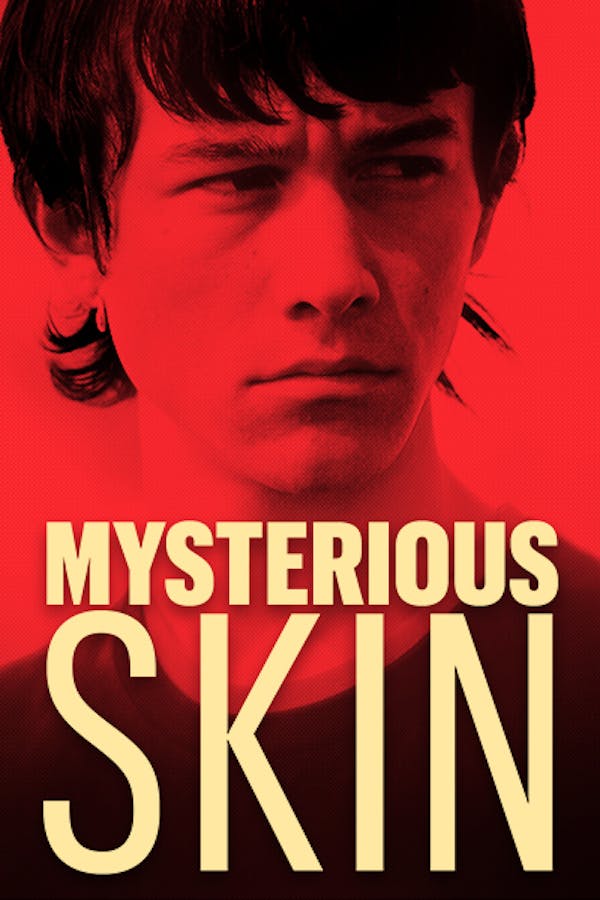 Mysterious Skin
Directed by Gregg Araki
"The summer I was eight years old, five hours disappeared from my life. Five hours, lost, gone without a trace..." These are the words of Brian Lackey, a troubled 18-year-old, growing up in the stiflingly small town of Hutchinson, KS. Plagued by nightmares, Brian believes that he may have been the victim of an alien abduction. Local Neil McCormick however, is the ultimate beautiful outsider. With a loving but promiscuous mother, Neil is wise beyond his years and curious about his developing sexuality, having found what he perceives to be love from his Little League baseball coach at a very early age. Now, 10 years later, Neil is a teenage hustler, nonchalant about the dangerous path his life is taking. Neil's pursuit of love leads him to New York City, while Brian's voyage of self discovery leads him to Neil -- who helps him to unlock the dark secrets of their past.
A teenage hustler (Joseph Gordon-Levitt) and a young man obsessed with alien abductions cross paths, together discovering a horrible but liberating truth.
Cast: Brady Corbet, Josephe Gordon-Levitt, Elizabeth Shue
Member Reviews
Well done with great ending! As both a survivor & a parent, many parts were too hard to sit through. I wish all victims were able to find their ways to someone who can help them release the trauma.
Excellent movie. Very intense at times.
Great acting..sad but all too true.
i give it 5 stars because it was a good movie. i loke thought-provoking movies, but this was difficult. it had me wondering how actors can portray such monsters & then i was reminded of how Hollywood is crawling with them. If i I didn't already keep my babies close to me, this movie would have me doing it. Great cast. Great performances. Terribly sad storyline. Absolutely heartbreaking.
if a parent, very Hard to Watch. it actually brings awareness and i will be extra careful who is around my kids. i could not sleep after watching this. i feel like finding that coach and running him over with my car.