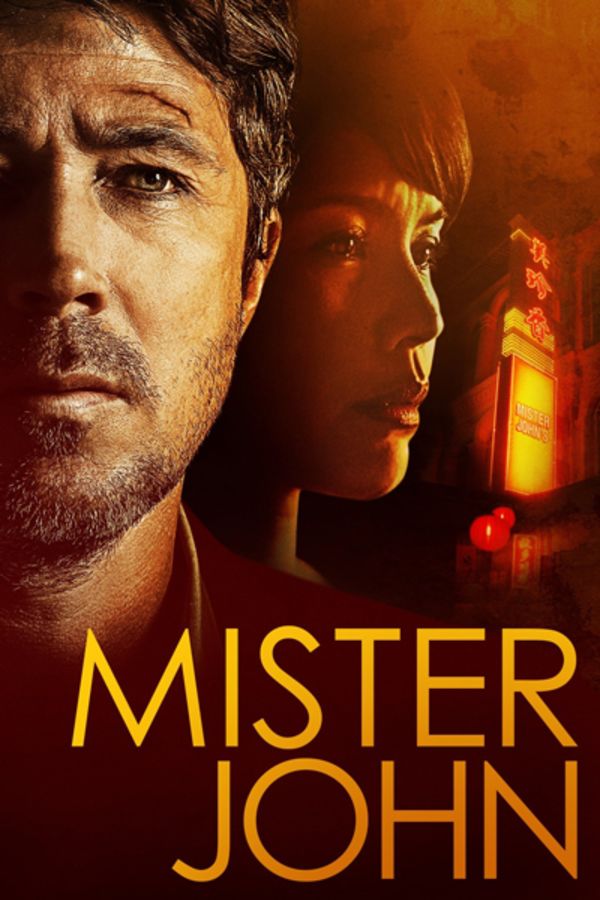 Mister John
Directed by Joe Lawlor, Christine Molloy
After discovering his wife's infidelities, Gerry leaves London to look after his deceased brother's business and family in Singapore. Discovering a foreign world of opportunity that had not existed before gives Gerry a chance at starting over by slipping into his brother's life - both emotionally and physically. However, leaving his wife and child behind in the UK is not so easy as Gerry must choose between becoming his brother's alter ego, "Mister John", or returning to London to face his failing relationship.
Escaping his troubles at home, Gerry adopts his deceased brother's life in Singapore.
Cast: Aiden Gillen, Zoe Tay, Michael Thomas, Claire Keelan
Member Reviews
Fabulous acting. Loved it. Ambivalent ending disappointing.
precious in every way! captured human tragedy so seamlessly...
Slow moving, evocative, good story. Aiden's performance was one of restraint most of the time. One could tell his reactions to people in subtle ways. The geography was a good part of the film, the sights and sounds were ever present. Very enjoyable movie for me.
I spent a reasonably good moment watching this film.
Difficult story to grasp on to because there is no beginning or end, only endless real grief and pain. I wanted to talk to him and tell him what to do. Being cuckcold and heart broken is common enough, but never easy to recover from without enduring pain and damage. What I liked about this film is that I felt the pain with him. It is actually a magnificent job of acting that seemed to slow burn and attract more abuse and never ending pain. His daughter's voice brought it home. Maybe I would suggest he returns and takes his daughter away from the whoring wife to the lovely people in Singapore that actually care for him and understand family values much better. I want the daughter to meet his brother's wife and daughter. His whoring wife needs to find herself on her own time. Do the deed mister. Frustrating waiting for him to wake up but, I liked the film very much.