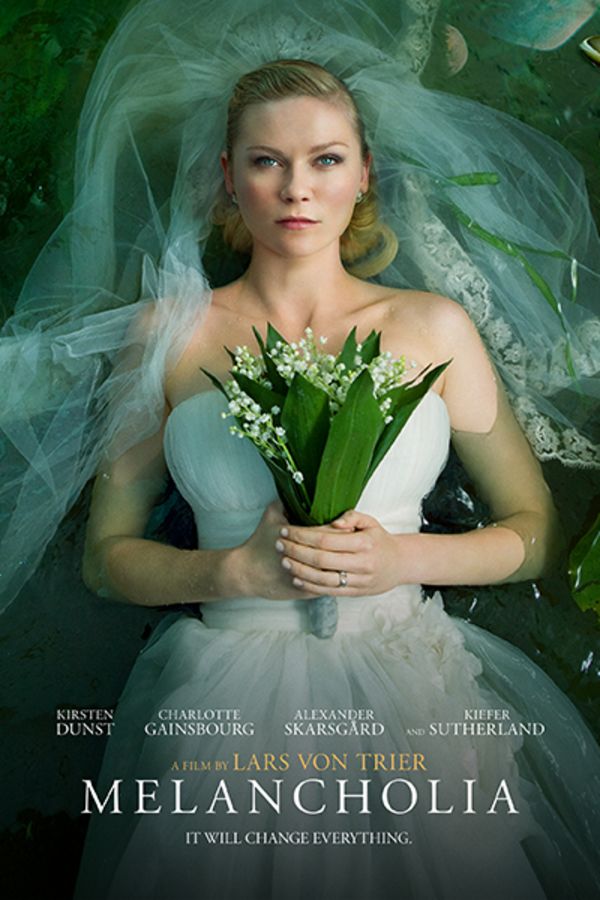 Melancholia
Directed by Lars von Trier
Justine (Kirsten Dunst) and Michael (Alexander Skarsgård) celebrate their marriage at a sumptuous party in the home of Justine's sister Claire (Charlotte Gainsbourg) and brother-in-law John (Kiefer Sutherland). Despite Claire's best efforts, the wedding is a fiasco, with family tensions mounting and relationships fraying. Meanwhile, a planet called Melancholia is heading directly towards Earth, threatening the very existence of humankind.
With doomsday approaching, as a planet hurtles toward a collision course with Earth, two sisters (Kirsten Dunst and Charlotte Gainsbourg) bring peace to their strained relationship. a spectacularly beautiful film about end of world ennui from auteur Lars Von Trier.
Cast: Kirsten Dunst, Charlotte Gainsbourg, Kiefer Sutherland, Alexander Skarsgård, John Hurt
Member Reviews
Powerful and interesting exploration into existential problems and solutions associated with the human condition. great cinematography. Strong performances by the cast and in particular by Kirsten Dunst.
Didn,t get it all. The scenerý was beautiful thòugh.
Beautiful fiction, as all truth is fiction ...