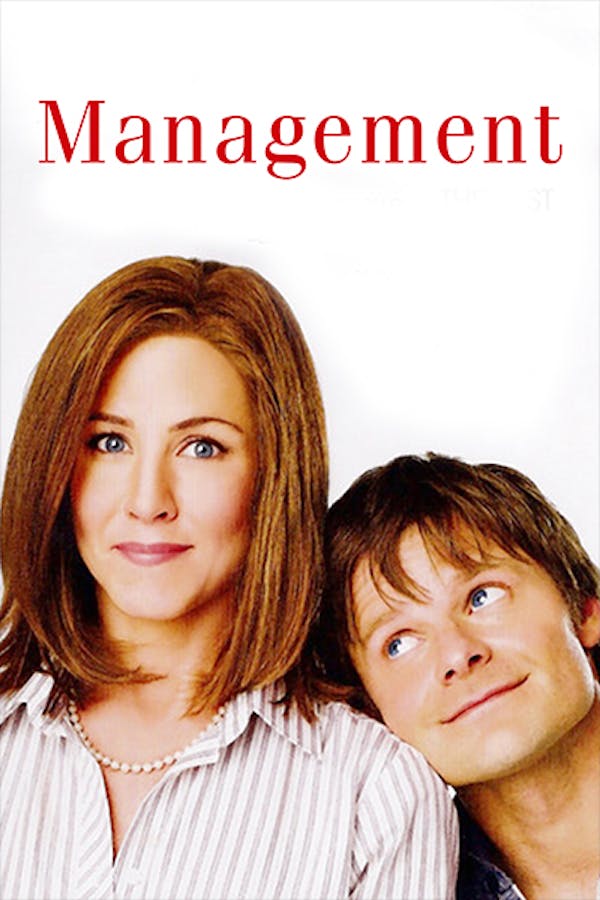 Management
Directed by Stephen Belber
Jennifer Aniston (Marley & Me, Office Space) and Steve Zahn (Sunshine Cleaning, Saving Silverman) star in this "rare romantic comedy" (Los Angeles Times) that's bursting with originality, humor and sweetness. It's lust at first sight for laid-back motel night manager Mike (Zahn) when Sue (Aniston), an uptight sales rep, checks in. Convinced that Sue is his dream girl, Mike shakes up his slacker life in an outrageous pursuit across the country. But can he steal her away from her hot-tempered boyfriend (Woody Harrelson, No Country for Old Men)? Both Mike and Sue must go on their own twisted journeys to find out if what they really need is each other.
Jennifer Aniston and Steve Zahn star in this smart romantic comedy about a motel night manager who won't take no for an answer when he falls for an uptight sales rep.
Cast: Jennifer Aniston, Steve Zahn, Woody Harrelson, Fred Ward
Member Reviews
Admittedly, I started watching out of boredom, however, my interest was caught from beginning to end. Loved it.
I really enjoyed this movie. It started off kind of slow but it was made up for by character development and the obvious care put into the characters.
The extraordinary interest of twist and turn comes from a special love. Sometimes, true love wins it all. Maybe true love never happens in real life especially for the modern computer generation.
My first review was submitted prematurely and i couldn't delete.