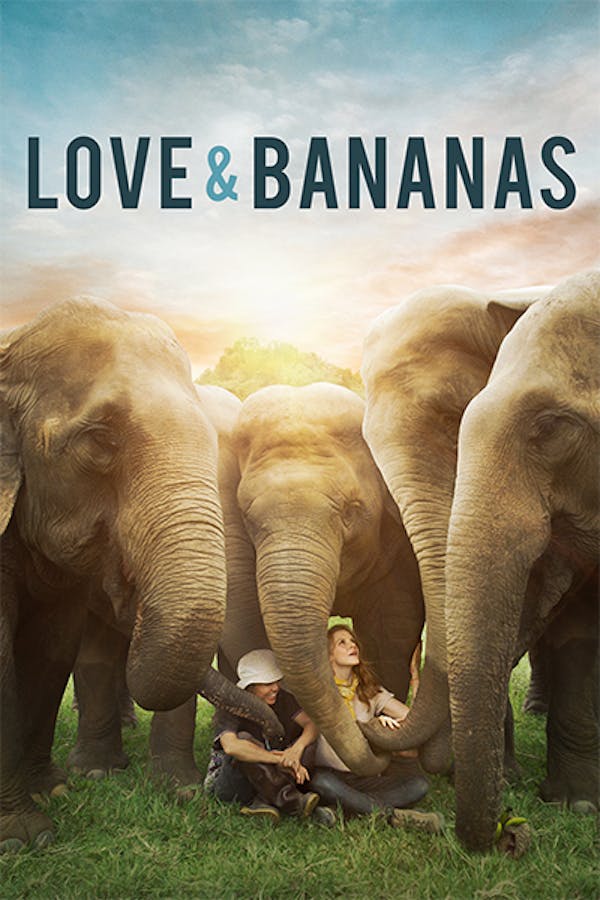 Love & Bananas
Directed by Ashley Bell
Love & Bananas: An Elephant Story exposes the cruel secret that every Asian elephant has had to endure to become a service animal: a process known as Pajan, aka The Crush Box. As the documentary unfolds the audience learns that there's no need to abuse an elephant to control it, you can motivate an elephant to follow your lead simply with love and bananas. Love & Bananas will hopefully provide a solution to keeping this species alive. The film ignites a sense of hope, while exposing the plight of Asian elephants and the people who work tirelessly to save them.
Elephant rescues in Thailand are rare, unpredictable and often life threatening. After waiting over 2 years, actor/director Ashley Bell and a team of elephant rescuers led by world renowned Asian elephant conservationist and TIME Magazine's Hero of Asia, Sangdeaun Lek Chailert, embark on a daring mission to rescue Noi Na, a 70-year old captive, partially blind trekking elephant and bring her 500 miles across Thailand to freedom.
Cast: Lek Chailert
Member Reviews
Such a valuable and tender film. Thank you!
You don't even have to have a love of animals to find joy in this film. A soul alone will do it for you.
Beautiful. Every facet of this film was done with such palpable tenderness and care. I cried. I smiled and felt my heart lifted by the intense, genuine, and selfless actions of the team of people working to bring the Asian Elephant back to the freedom they deserve. I learned a lot and plan to finds ways to help in whatever way I can. I highly recommend this film to anyone who has a love for animals and a concern for those that are dwindling in numbers or being exploited .