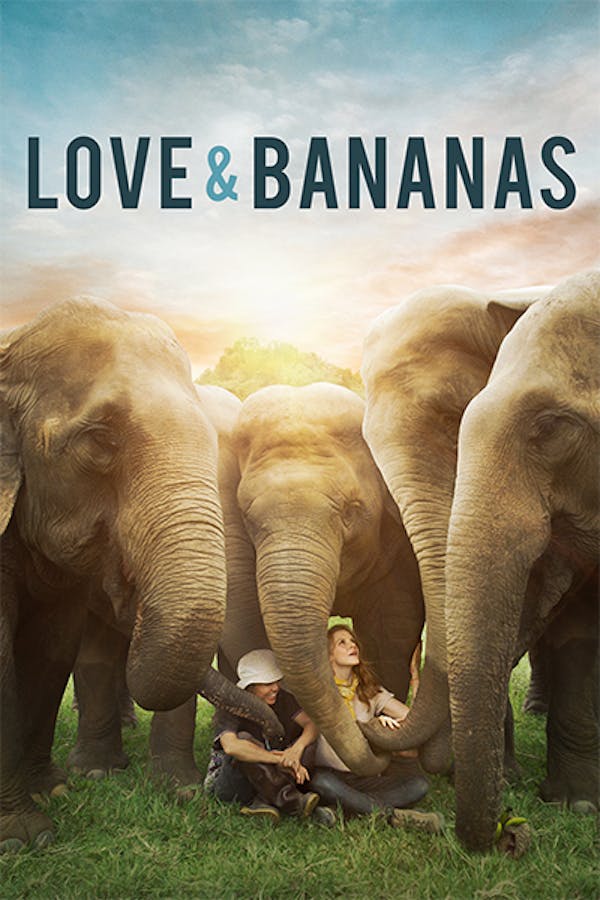 Love & Bananas
Directed by Ashley Bell
Love & Bananas: An Elephant Story exposes the cruel secret that every Asian elephant has had to endure to become a service animal: a process known as Pajan, aka The Crush Box. As the documentary unfolds the audience learns that there's no need to abuse an elephant to control it, you can motivate an elephant to follow your lead simply with love and bananas. Love & Bananas will hopefully provide a solution to keeping this species alive. The film ignites a sense of hope, while exposing the plight of Asian elephants and the people who work tirelessly to save them.
Elephant rescues in Thailand are rare, unpredictable and often life threatening. After waiting over 2 years, actor/director Ashley Bell and a team of elephant rescuers led by world renowned Asian elephant conservationist and TIME Magazine's Hero of Asia, Sangdeaun Lek Chailert, embark on a daring mission to rescue Noi Na, a 70-year old captive, partially blind trekking elephant and bring her 500 miles across Thailand to freedom.
Cast: Lek Chailert
Member Reviews
I have Loved Elephants my whole life. I cried off and on watching this because it just broke my heart watching how these Horrible humans treated these majestic and gentle creatures! I am going to go to loveandbananas.com to find out i can donate money to Lek. Wonderful movie Ashley and Thank you!
I loved this film and because I have an affinity for elephants it is incredibly enlightening to see that these regal creatures can be rehabbed with love after being so abused.
This is just disgusting! Now the Documentary itself it well done and great but the subject matter lord Jesus save the elephants please lord Jesus somthin has to be done that's awful
I wasn't finished with my review 😬 and it sent... a must see. A must "share with friends," because many of us attend zoos, circuses, etc. Knowledge is power! Thank you Lek, and thank you Ashley! Much love 💗
From the moment I "met" Lek, I was hooked. This is a beautiful story of a frightened, old, beautiful elephant Na Noi (changed by Lek) and Na Noi's trek to a new world of freedom. I cried tears of sadness in the beginning and then tears of "hooray" for Lek's and Ashley's journey to