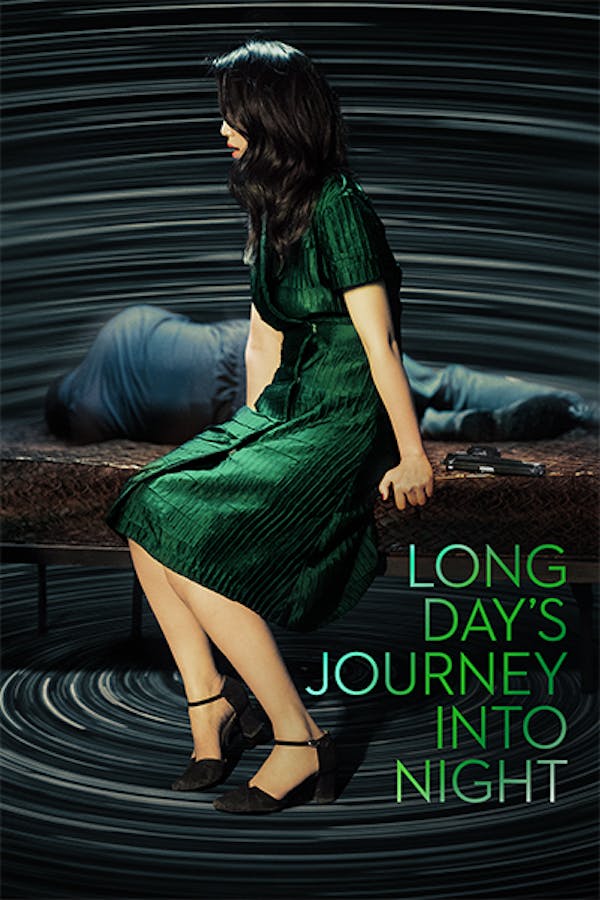 Long Day's Journey Into Night
Directed by Bi Gan
A lost soul embarks on a quest to find a missing woman from his past (Wei Tang). In his search, he crosses paths with a series of colorful characters, including a prickly hairdresser played by Taiwanese superstar Sylvia Chang. Director Bi Gan follows up his knockout debut with this noir-tinged stunner, China's biggest arthouse hit of all time.
A noir-tinged story about a solitary man haunted by loss and regret. From director Bi Gan, the film was China's biggest arthouse hit of all time.
Cast: Wei Tang, Jue Huang, Sylvia Chang, Hong-Chi Lee, Yongzhong Chen
Member Reviews
I really liked this love story and lost loves and things one wishes they loved better. I am not sure if it was a ghost story or what happened to the girl at the end but it was a cool story and I liked it until the ending made me sad not sure what it was trying to say. I got confused at parts but it kept watching it.