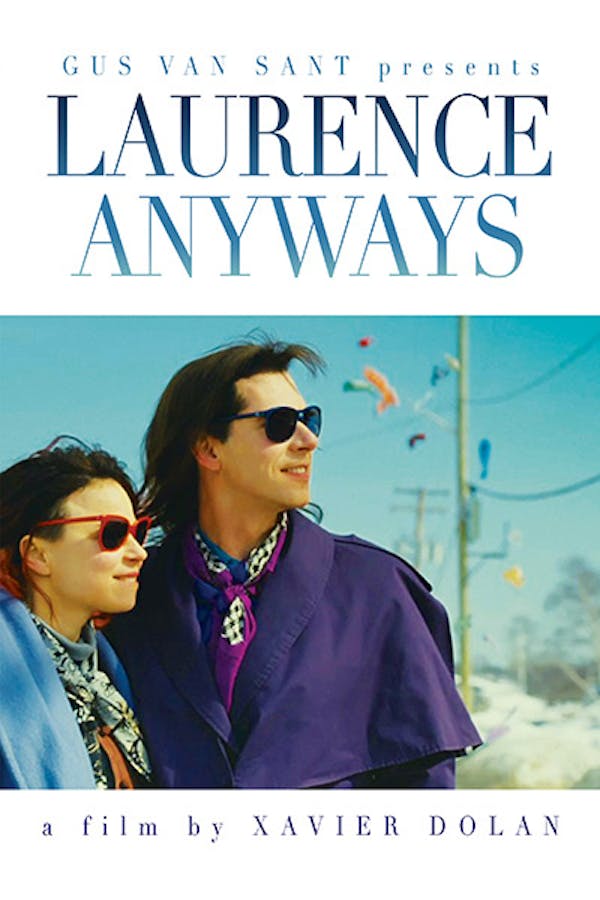 Laurence Anyways
Directed by Xavier Dolan
An epic and visually stunning tale of profound love. Laurence, a French teacher and soon-to-be-published author, enjoys an intense and mutually loving relationship with his fiancée, Frédérique. But on the day after his 35th birthday, Laurence confesses to Fred that he longs to become a woman, asking her to support his transition.
Canadian wunderkind Xavier Dolan chronicles ten years in the lives of a couple as one of them undergoes a male-to-female transformation.
Cast: Melvil Poupaud, Suzanne Clément, Nathalie Baye
Member Reviews
Saw this at TIFF several years ago....SO GOOD! Had to run to the bathroom afterwards and do the ugly cry. Exceptional film-making.
Loved being in Quebec, hearing English sprinkled though out le francais. Great acting. Too long! But then the transition was long, so it was a good mirror of reality. The arguments were sincere/reminded me of times w/my ex... before divorce. When we stopped arguing, no relationship was left. It showed the passion/love that still existed between the 2 main characters/between my ex & myself. First time I have seen my true feelings, during that most painful time in my life, revealed in a film. Thus... a very effective adaptation of life onto the screen of cinema.
mostly great gets a bit redundant_Lawrence & Fred are both great_Fred does a much better job with Lawrence then i could ever do_there are some totally wonderful sequences chapters what have you_it's such a long story_but there's a lot of magic