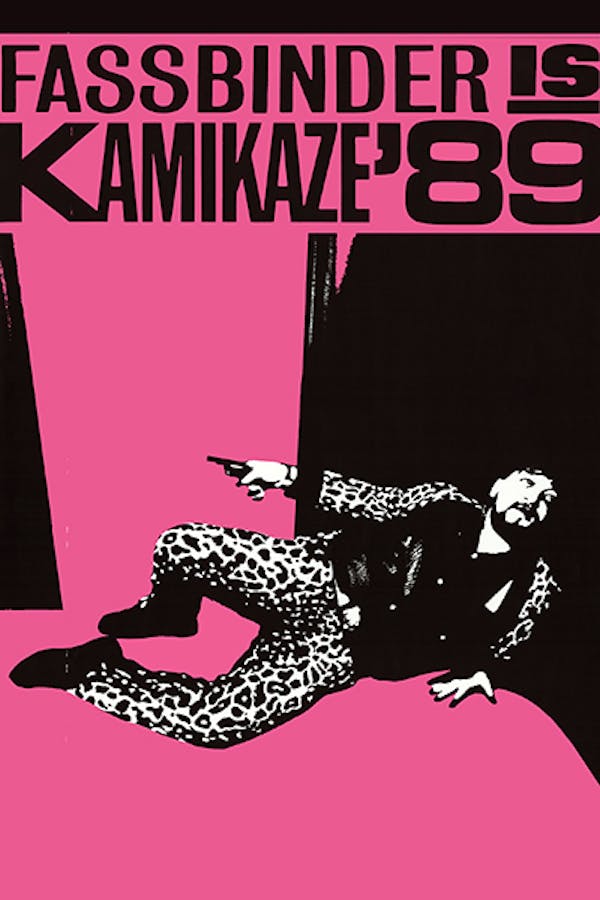 Kamikaze '89
Directed by Wolf Gremm
In his final acting role, legendary auteur Rainer Werner Fassbinder (clad in an iconic leopard skin suit) stars as hardboiled detective Jansen. In a neon-drenched futuristic dystopia ruled by a multimedia conglomerate called The Combine, Jansen is sent on a labyrinthine investigation when their headquarters is threatened with mass destruction by a phantom bomber.
The last performance from German filmmaking machine Rainer Werner Fassbinder, KAMIKAZE '89 gives Fassbinder a memorably awful leopard-skin suit and sets him loose as a police officer in search of a bomb in an imagined totalitarian 1989 Berlin.
Cast: Rainer Werner Fassbinder, Gunther Kaufmann
Member Reviews
The man was so ahead of his time. Very entertaining comedy. Smart, wicked, worth the watch.
really great_it's so funny & smart_totally oddball goofy and bright_it all looks great