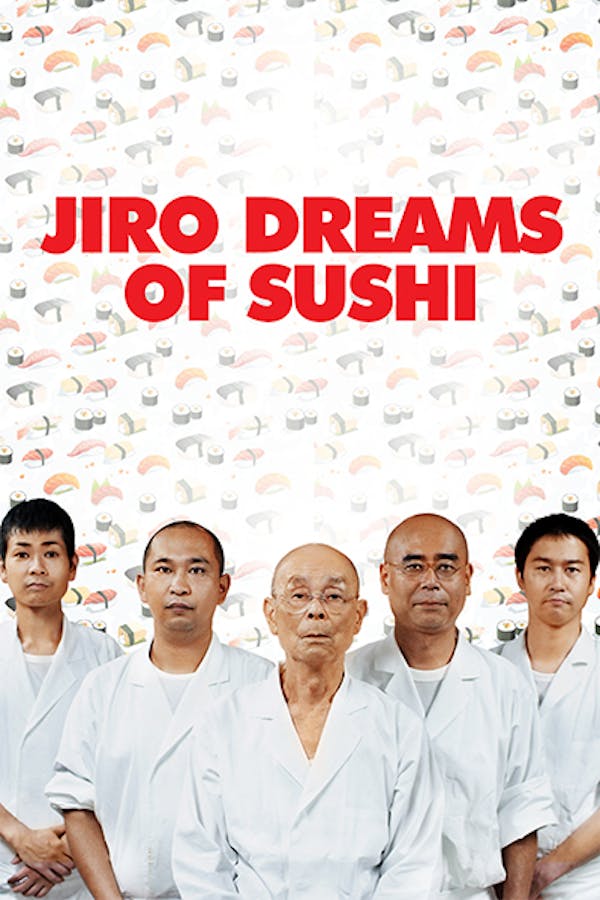 Jiro Dreams of Sushi
Directed by David Gelb
85-year-old Jiro Ono, the most famous sushi chef in Tokyo, works from sunrise to well beyond sunset, tasting every piece of fish, meticulously training his employees, and carefully molding the impeccable presentation of each sushi creation. His ten-seat restaurant has won the prestigious 3-Star Michelin review, making him the oldest Michelin chef alive. This enthralling documentary chronicles Jiro's life as both an unparalleled culinary success and as a loving yet complicated father of two.
An enthralling portrait of 85-year-old Jiro Ono, the most famous sushi chef in Tokyo, whose award-winning eatery is a destination spot for sushi lovers everywhere.
Cast: Jiro Ono
Member Reviews
Great doc! Highly recommend it. Hiro is a hero.
Amazing the amount of dedication. Interesting to learn about the art and also a bit about Jiro's childhood. Loved it but it made my mouth water!
I wasn't sure I would find this interesting, but I gave it a try. So much more than a movie about sushi. It's a story about striving for excellence in your craft. Highly recommend!
Makes me want to be a better person.
I enjoyed it & I think Jiro was an interesting person but I'm not sure I'd re-watch this. However, that said I'm glad I took the time to watch it. There's a lot of interesting bits of culture intermixed into the story line as well that I appreciated.