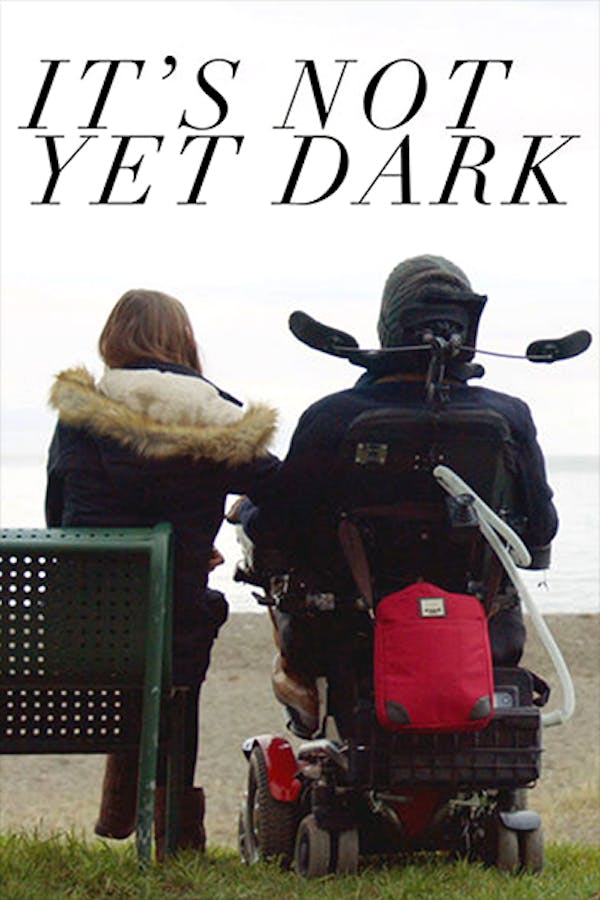 It's Not Yet Dark
Directed by Frankie Fenton
Narrated by Colin Farrell, this is the incredible story of Simon Fitzmaurice, a young Irish filmmaker who, despite a diagnosis of Motor Neuron Disease, goes on to direct an award-winning feature film solely through the use of his eyes.  The documentary is a celebration of Simon's love of film, of creating art and of telling beautiful human stories no matter the obstacle.   His artistic supporter, Colin Farrell, beautifully narrates this life-affirming story which is based on Simon's book also titled It's Not Yet Dark.
It's Not Yet Dark is a feature length documentary telling the story of Simon Fitzmaurice, a talented Irish Filmmaker who is living with Motor Neurone Disease.
Cast: Colin Farrell, Simon Fitzmaurice
Member Reviews
My son is a quadriplegic through TBI, he cannot talk nor does he swallow on command so he has everything he eats through a feeding tube, he has been like this for three years and I take care of them along with the help of some LPNs… I could really relate to this movie which I think is fantastic ... this is probably one of the best movies that I have ever seen that deals with a disability beyond our control that gives you hope for tomorrow… I am so proud assignment and it's giving me a whole new outlook with Adam and the way we communicate… Thanks thank you thank you thank you for doing this movie!
This was an empowering story for me..My only child died 15 yrs ago, I often wonder why I need to live any longer. Simon gives a powerful message...You can chose to live or you can chose to die...I will chose life.