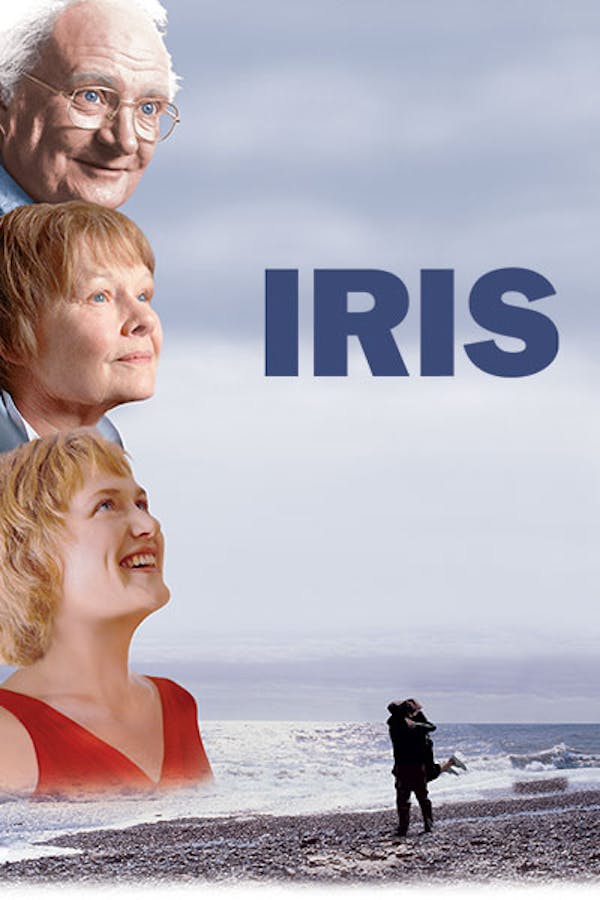 Iris
Directed by Richard Eyre
This tale of the celebrated English author Iris Murdoch is told from the point of view of her unlikely soulmate, John Bayley. Iris first became known as a brilliant young scholar at Oxford whose boundless spirit dazzled those around her. During her remarkable career as a novelist and philosopher, she continued to prove herself a woman ahead of her time. Even in later life, as age and illness robbed Iris of her remarkable gifts, nothing could diminish her immense influence or weaken the bond with her devoted husband.
True story of the lifelong romance between novelist Iris Murdoch and her husband John Bayley, from their student days through her battle with Alzheimer's disease.
Cast: Hugh Bonneville, Jim Broadbent, Judi Dench, Kate Winslet, Penelope Wilton
Member Reviews
Well told and Beautifully Done!