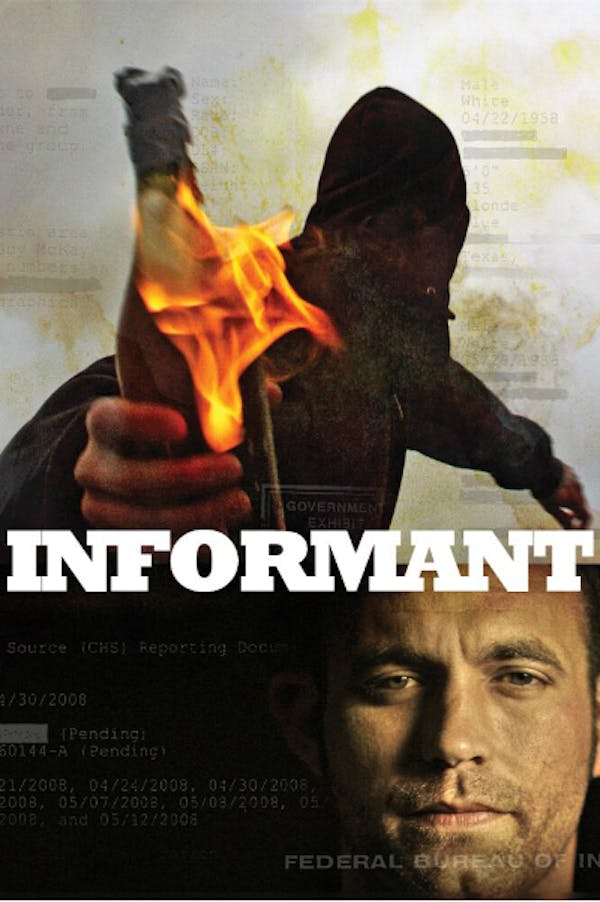 Informant
Directed by Jamie Meltzer
The story of former radical activist, and current managing director of Breitbart, Brandon Darby. Starting in 2007 Darby was an informant for the FBI, but before that he and his organization Common Ground Relief played a key role in Hurricane Katrina rescue efforts. An interesting look at a chameleonic personality able to blend into disparate communities and mentally justify his positions within each.
INFORMANT is a fascinating portrait of Brandon Darby, a radical left-wing activist turned FBI informant.
Cast: Brandon Darby, Scott Crow, Lisa Fithian
Member Reviews
When you look at destruction caused by protesters in this doc and in current news it is no different than 50 years ago. But compare how police in the past dressed and what they used against protesters back then to to how they dress and what they use now and you have to wonder what's going on. Chemical weapons (tear gas) rubber bullets water cannons, tasers....To police in the past who only wore half helmets and used batons. Anyhow, I give this documentary 3 stars because I thought it lacked depth and the quality wasn't as good as many other documentaries. And I'm a fan of biographies and the subject matter. Maybe the lack of substance was due to the main character also lacking in real substance? But I don't want to spoil it for anyone else who might enjoy it more than I did so will leave it at that.
Creepy, scary, and edifying all at once. Feels like there's still even more to the story, or more stories, than what's touched on here. The world may never know.