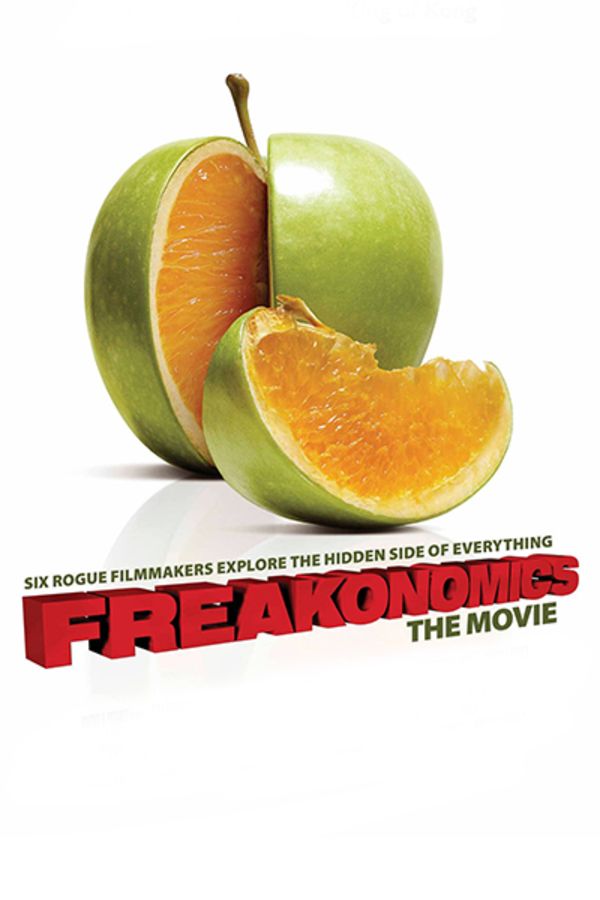 Freakonomics
Directed by Alex Gibney, Morgan Spurlock, Rachel Grady, Heidi Ewing, Eugene Jarecki, Seth Gordon
Alex Gibney delivers a visually arresting look at the crumbling facade of Sumo wrestling and exposes searing and violent truths about this ancient and revered sport. Morgan Spurlock offers up a buoyant and revealing angle on the repercussions of baby names. Rachel Grady and Heidi Ewing balance levity and candor with their eye-opening profile of underachieving kids incentivized to learn with cold hard cash. Finally, Eugene Jarecki, who brought us the unforgettably powerful WHY WE FIGHT, investigates an unsettling theory to explain why crime rates dramatically dropped in the early '90's. Seth Gordon weaves the pieces together with brisk interludes, providing context and commentary from the authors. FREAKONOMICS exposes the hidden side of everything, debunking conventional wisdom, and revealing what answers may come if one just asks the right questions.
This engrossing documentary - based on the best-selling 2005 book FREAKONOMICS - uses statistics to expose the hidden side of everything, debunk conventional wisdom, and reveal what answers may come if one just asks the right questions.
Member Reviews
Surprisingly entertaining content for a documentary on economics and statistics. It reminded me of Malcolm Gladwell books.
some parts were interesting, but it didn't really command my full attention all the way through. Good documentary, but not as great as some others I've seen.
Well put together film. Should not be shocking to a critical thinker but entertaining none the less.
Ugh, two economists discover and quantify what the rest knew all along: that markets are not perfect, that corruption exists, that there's racial discriminination. May be a good thing for broader audiences to know (and have economists say it), but otherwise rather boring...