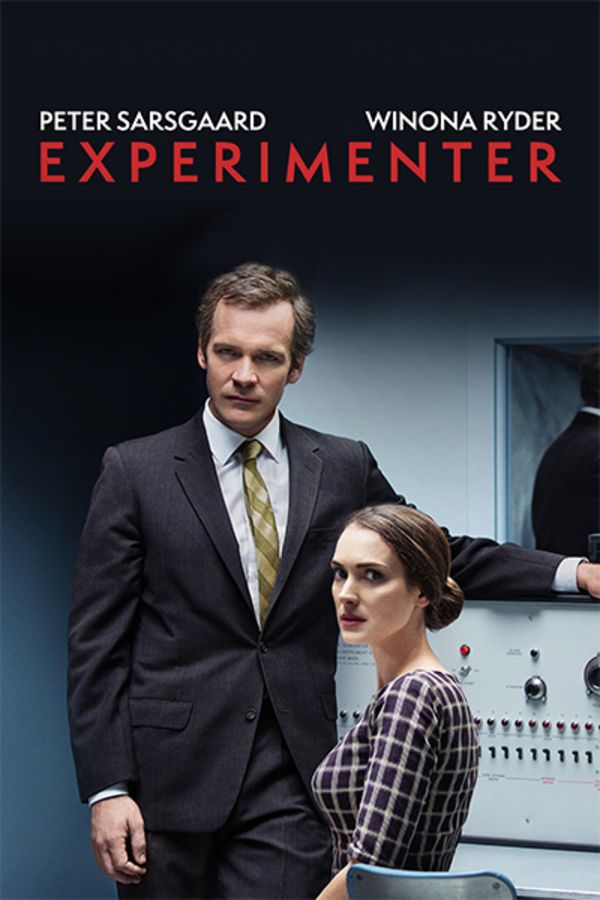 Experimenter
Directed by Michael Almereyda
Yale University, 1961. Stanley Milgram (Peter Sarsgaard) designs a psychology experiment that remains relevant to this day, in which people think they're delivering painful electric shocks to an affable stranger (Jim Gaffigan) strapped into a chair in another room. Disregarding his pleas for mercy, the majority of subjects do not stop the experiment, administering what they think are near-fatal electric shocks, simply because they've been told to. Milgram's exploration of authority and conformity strikes a nerve in popular culture and the scientific community. Celebrated in some circles, he is also accused of being a deceptive, manipulative monster. His wife Sasha (Winona Ryder) anchors him through it all.
Yale University, 1961. Social psychologist Stanley Milgram (Peter Sarsgaard) conducts controversial experiments designed to measure conformity, conscience and free will. The results are shocking.
Cast: Peter Sarsgaard, Winona Ryder, Jim Gaffigan, Edoardo Ballerini, Kellan Lutz, Dennis Haysbert, Danny Abeckaser, Taryn Manning, Anton Yelchin, John Leguizamo
Member Reviews
Beautifully filmed and scored. Both leads were excellent and I enjoyed the gentle unfolding of the story and experiment. The elephant really was a great touch!
Good movie, I loved the elephant. Psychology is fascinating.
Excellent thought provoking and quite terrifying
Wonderfully thought provoking! Wow! Loved it