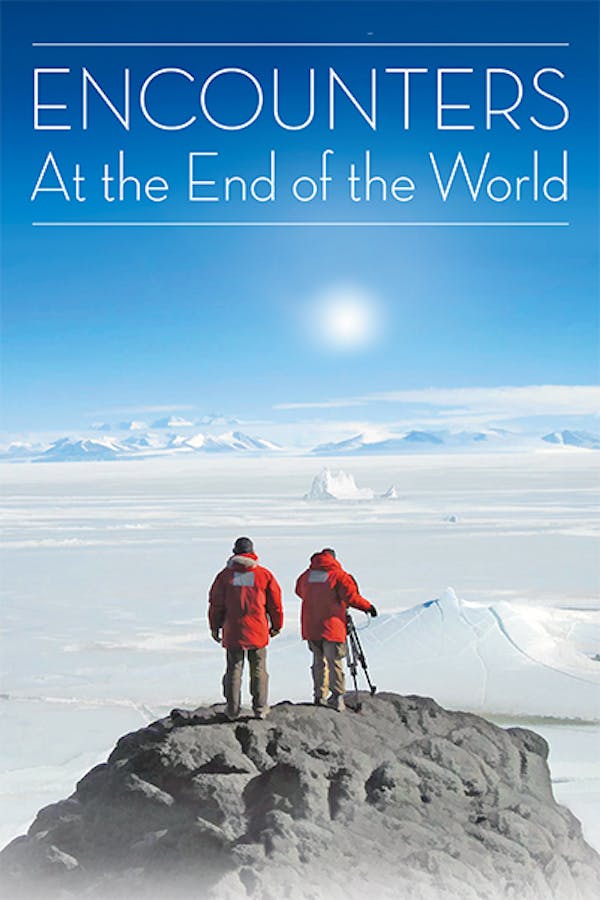 Encounters at the End of the World
Directed by Werner Herzog
Werner Herzog and cinematographer Peter Zeitlinger go to Antarctica to meet people who live and work there, and to capture footage of the continent's unique locations. Herzog's voiceover narration explains that his film will not be a typical Antarctica film about "fluffy penguins," but will explore the dreams of the people and the landscape
Cult documentarian Werner Herzog explores the untouched, vast, and brutal landscapes of Antarctica, as well as the people who inhabit its terrain.
Cast: Werner Herzog
Member Reviews
This is one of my favorite Herzog documentaries. Very beautiful and thought provoking. I thought the music was perfect.
Our world, over and under, is both lovely and mysterious.This is absolutely, a fantastic film.
The film itself is magnificent to watch, but be warned, the music may drive you batty.