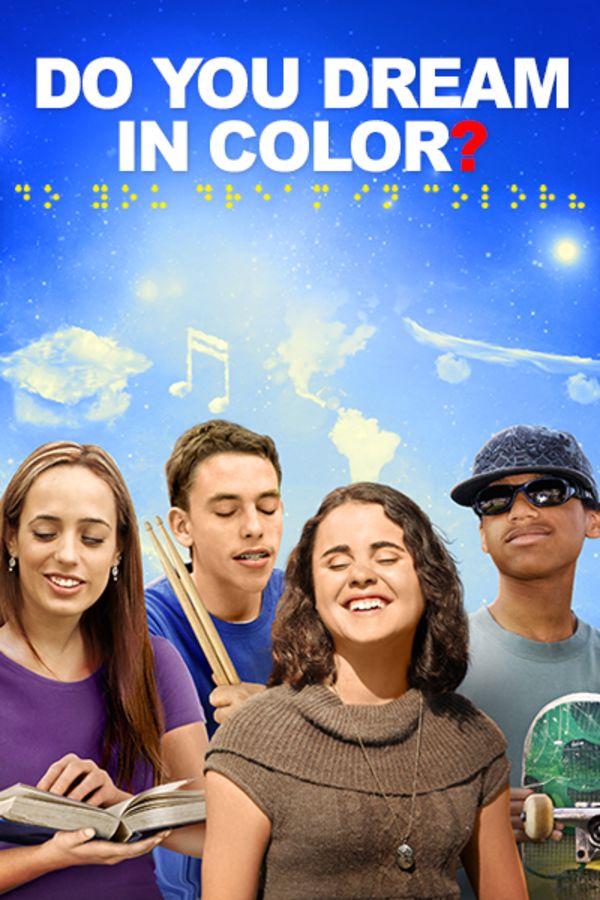 Do you Dream in Color?
Directed by Abigail Fuller, Sarah Ivy
An inspiring and poignant coming of age story that follows the journeys of four blind teenagers as they strive to achieve their dreams: to be a sponsored skateboarder, travel the world, become a rock star and be the first family member to graduate.
An inspiring story of four blind high school kids who strive to prove that their disability does not hold them back from achieving their dreams.
Cast: Connor Head, Nick Helms, Carina Orozco, Sarah Wright
Member Reviews
Learning how hat 70% of blind individuals do not have jobs, more disturbing is the fact that schools do not live up to the federal government rules and these students are left behind.