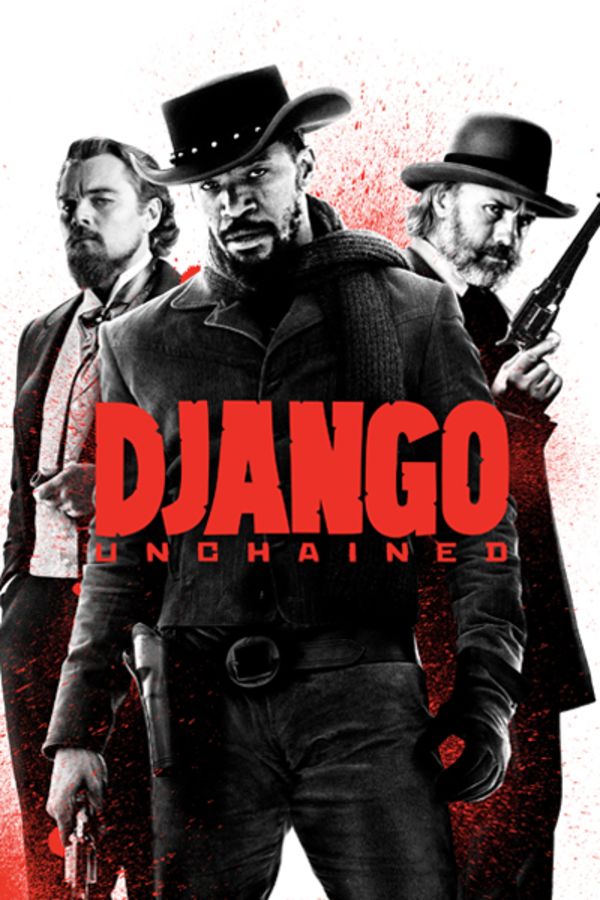 Django Unchained
Directed by Quentin Tarantino
Quentin Tarantino's blood-soaked revenge fantasy takes place two years before the Civil War. Django, a slave, finds himself accompanying an unorthodox German bounty hunter in his pursuit of the South's most-wanted criminals. Their travels take them to the infamous plantation of shady Calvin Candie, where Django's long-lost wife is still a slave.
From visionary director Quentin Tarantino comes the story of Django, a slave who teams up with bounty hunter Dr. King Schultz to seek out the South's most wanted criminals. This epic revenge tale earned 2 Oscars in 2012.
Cast: Jamie Foxx, Christoph Waltz, Leonardo DiCaprio, Samuel L. Jackson, Kerry Washington
Member Reviews
This piece of violent trash is the worst movie I have EVER seen! I don't understand why anyone would make a movie like this let alone act in it!