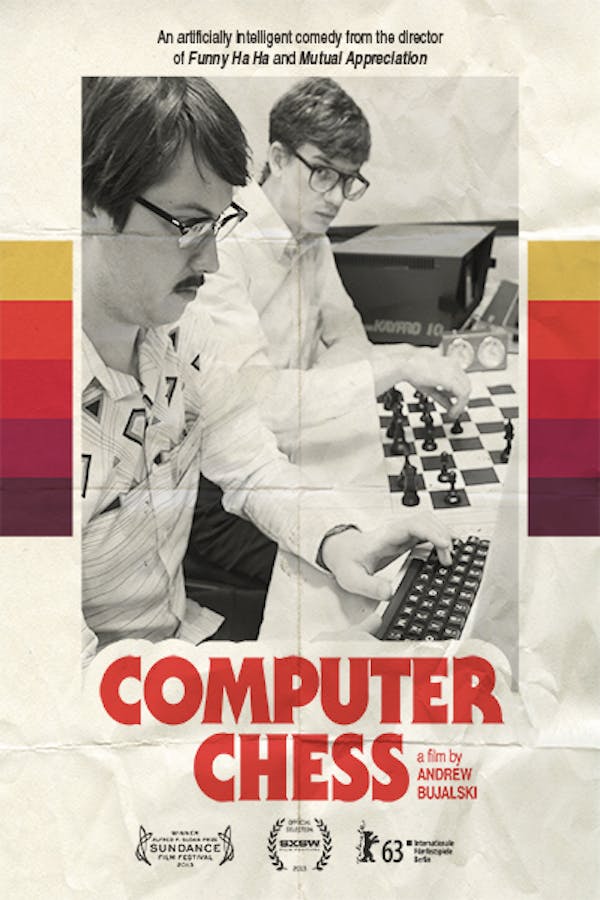 Computer Chess
Directed by Andrew Bujalski
Set over the course of a weekend tournament for chess software programmers thirty-some years ago, COMPUTER CHESS transports viewers to a nostalgic moment when the contest between technology and the human spirit seemed a little more up for grabs. We get to know the eccentric geniuses possessed of the vision to teach a metal box to defeat man, literally, at his own game, laying the groundwork for artificial intelligence as we know it and will come to know it in the future.
In the early 1980s, young computer geniuses take part in a tournament to see who can create a program that will enable a computer to beat a human player at chess.
Cast: Kriss Schludermann, Tom Fletcher, Wiley Wiggins
Member Reviews
Well done, hilarious. Great characters, original storyline. I couldn't stop laughing..."rather than capture queen, rook just approaches it". And I loved the only female at the competition. Slows down in the second half, but a must see. I've grown really fond of Buljalski....I like all he does. This guy is a genius.