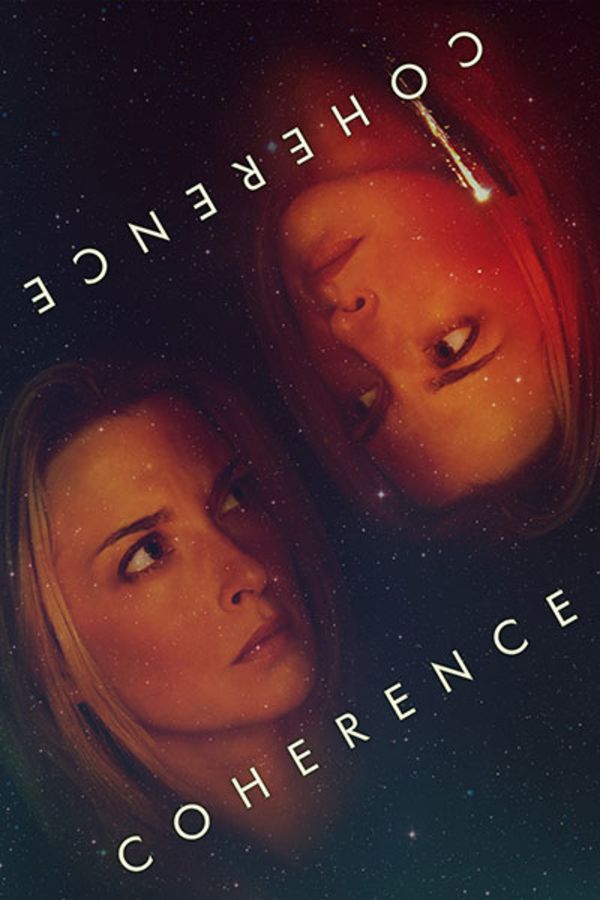 Coherence
Directed by James Ward Byrkit
On the night of an astronomical anomaly, eight friends at a dinner party experience a troubling chain of reality bending events. Part cerebral sci-fi and part relationship drama, COHERENCE is a tightly focused, intimately shot film that quickly ratchets up with tension and mystery. Starring Emily Baldoni, Maury Sterling and Nicolas Brendon.
Pretzel logic multiverse dinner party sci fi from filmmaker James Ward Byrkit. Tightly claustrophobic, with a slowly ratcheting tension throughout, this film will keep you going back to find more within it's ever unraveling folds.
Cast: Emily Foxler, Maury Sterling, Nicholas Brendon, Elizabeth Gracen, Alex Manugian, Lauren Maher, Hugo Armstrong, Lorene Scafaria
Member Reviews
Whoa! I really liked the suspense.
good movie kept me interested. Leaves me wanting to know what happens next
Really enjoyed this film. Lots of little bits of science and technology - Tunguska Event, Schrodinger's Cat, Multi-Factor Authentication -- woven into a scary thriller.  Reminded me of some old Star Trek episodes.  A thought experiment, but with some random variables like alcohol, ketamine, and a baseball bat. 
Great mind-bender and I felt myself caught up in the tension from the word go.