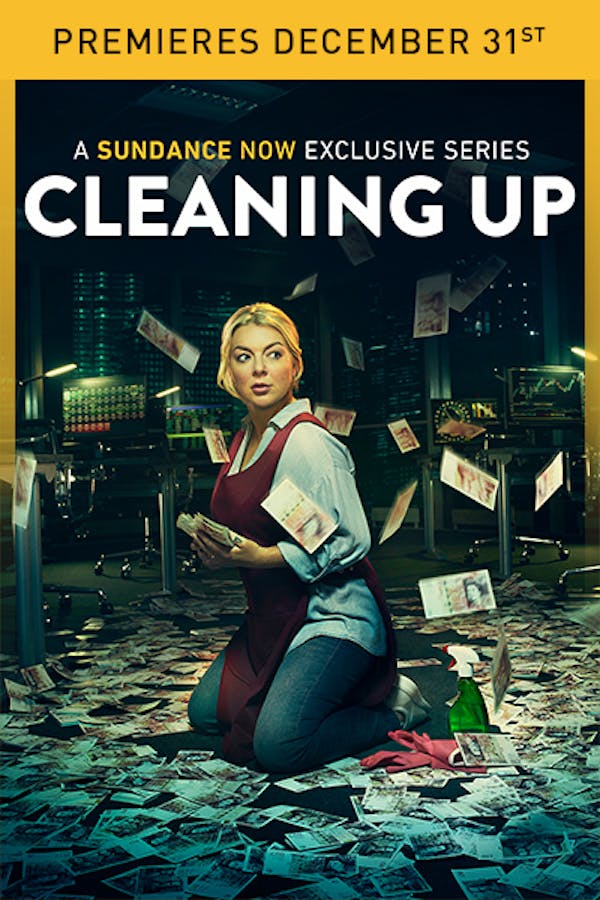 Cleaning Up - Premieres December 31st.
Directed by Lewis Arnold, Robert McKillop
Moving, funny and surprising, this characterful and critically accliamed drama stars BAFTA winner Sheridan Smith as a down-on-her-luck office cleaner lured into the high-risk world of insider trading. Sam (Smith) works every night in London's financial centre, dreaming of a better life for her and her kids. But, with a gambling addiction and spiralling debts, she's going under. Then she overhears an illegal trade being made. If used correctly, this lucrative stock market information could be the break she needs, but how far will she go to turn her fortunes around? Premieres December 31st with new episodes every Thursday.
Premieres December 31st.
Cast: Sheridan Smith, Jade Anouka, Robert Emms, Anya McKenna-Bruce, Kristy Philipps, Uriel Emil, Branka Katic
Member Reviews
so in resonse toth euser who whines about "another show about an empowered addict of some sort..." quick fix that one. DON'T. WATCH. was the lure of insider trading the curiosity that caught your attention? did you "think" maybe there would be some geat secret to quick winnings?
Wow another show about an empowered addict of some sort making a difference in the world. Getting really tired of the "Addict Genre"