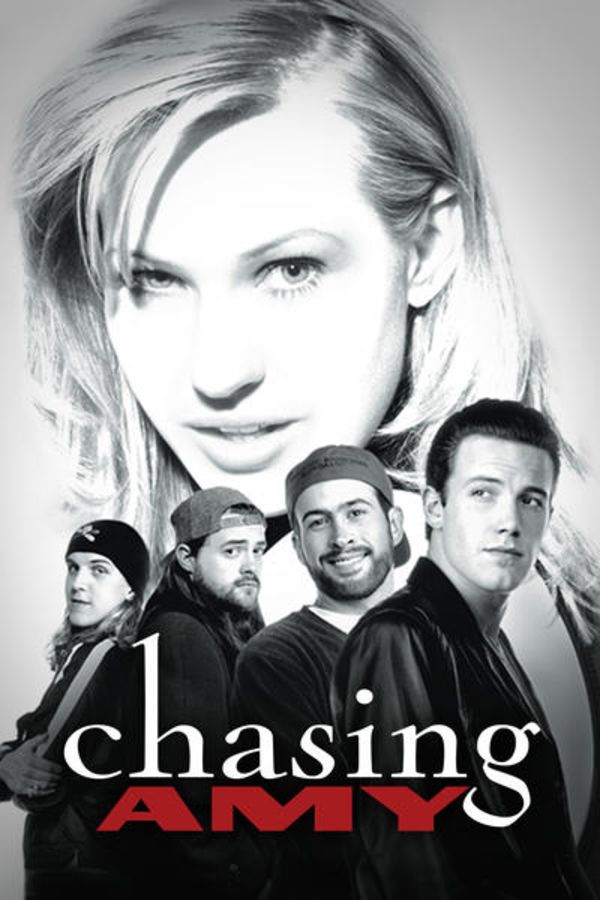 Chasing Amy
Directed by Kevin Smith
Cult comic-book artist Holden falls in love with fellow artist Alyssa, only to be thwarted by her sexuality, the disdain of his best friend Banky, and his own misgivings about himself. From award-winning writer/director Kevin Smith, Chasing Amy offers a thoughtful, funny look at how perceptions alter lives, and how obsession and self-doubt skew reality.
Holden and Banky are comic book artists. Everything's going good for them until they meet Alyssa, also a comic book artist. Holden falls for her, but his hopes are crushed when he finds out she's a lesbian.
Cast: Ben Affleck, Dwight Ewell, Ethan Suplee, Jason Lee, Jason Mewes
Member Reviews
Velly Intellestink...and fun.