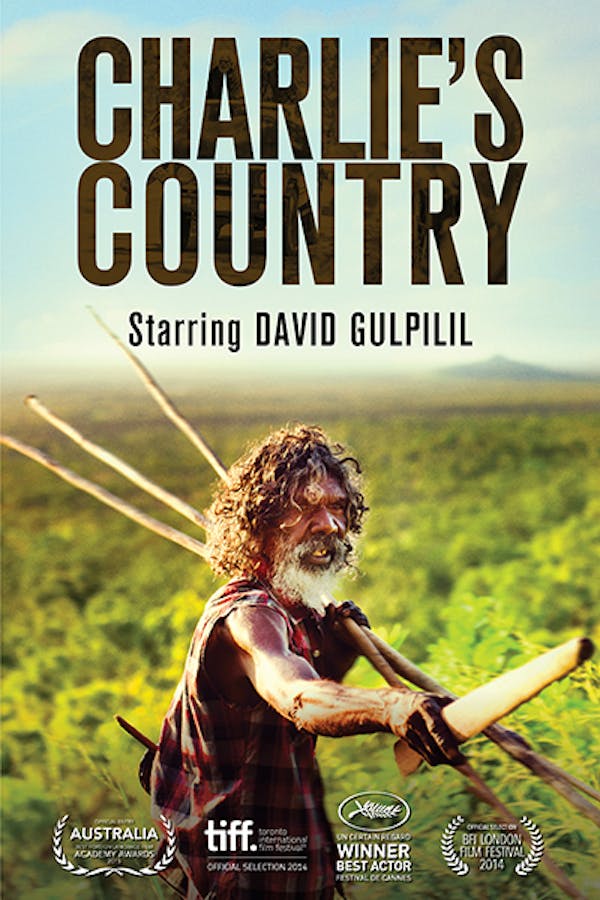 Charlie's Country
Directed by Rolf de Heer
Living in a remote Aboriginal community in northern Australia, Charlie is a warrior past his prime. As the government increases its stranglehold over the community's traditional way of life, Charlie becomes lost between two cultures. Finally fed up, Charlie heads into the wild on his own to live the old way. However, Charlie hasn't reckoned on where he might end up, nor on how much life has changed since the old ways.
With no way to live a traditional lifestyle in his Aboriginal community, aging Charlie struggles to make his own way in life.
Cast: David Gulpilil, Peter Djigirr, Luke Ford, Jennifer Gaykamangu, Peter Minygululu
Member Reviews
more of whites taking indigenous ways of life.
Great movie. David Gulpilil is an amazing actor and screenwriter.
It is simly the best movie on Sundance. I watched it 3 times in 2 years, and it is getting better. This is Australia, and it is a very sad state of affaires.
I loved this! Very well done, very informative, very funny! I loved Charlie, and wanted to see more of him! Of course it also makes me sad to see how the tides change..
David Gulpilil is always a treat, but especially so in this, written in his hand, and addressing colonialism's long, insidious shadow. I can't say it better than Olivia Dawn, below: "the universal struggle and necessity of adapting amongst infinite change for survival."