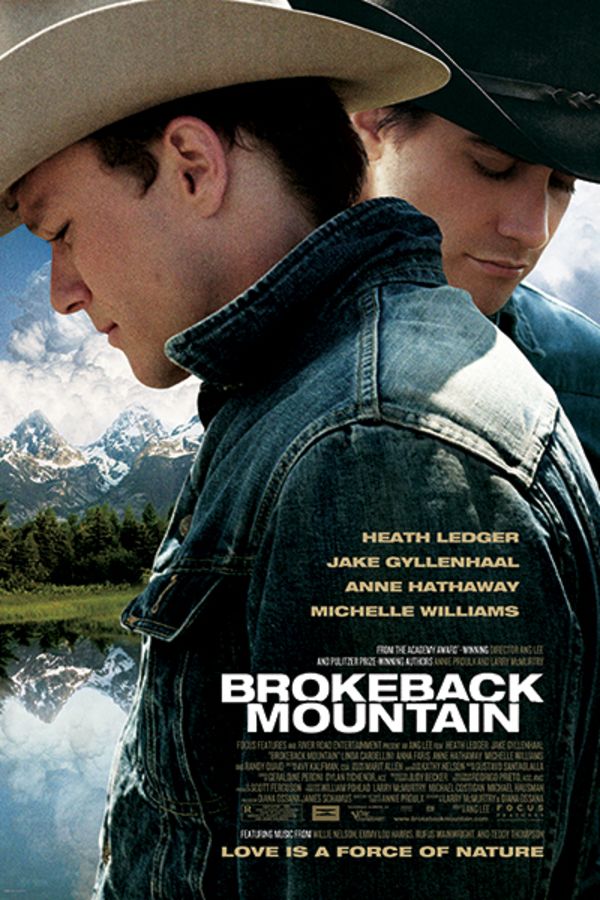 Brokeback Mountain
Directed by Ang Lee
Winner of three Academy Awards, including Best Director, BROKEBACK MOUNTAIN is a sweeping epic that explores the lives of two young men, a ranch hand and a rodeo cowboy, who meet in the summer of 1963 and unexpectedly forge a lifelong connection. The complications, joys and heartbreak they experience provide a testament to the endurance and power of love.
Winner of 3 Academy Awards, this sweeping epic starring Heath Ledger and Jake Gyllenhaal explores the lives of two young men who meet in 1963 and forge an unexpected lifelong connection.
Cast: Heath Ledger, Jake Gyllenhaal, Michelle Williams, Anne Hathaway, Linda Cardellini, Randy Quaid, Scott Michael Campbell, Anna Faris, David Harbour
Member Reviews
Beautiful in every aspect. A must watch.
I watch this movie every year. It's a gripping romance that paints a beautiful yet stark portrait of the American culture and landscape. A must-watch.
Still holds up. A classic.