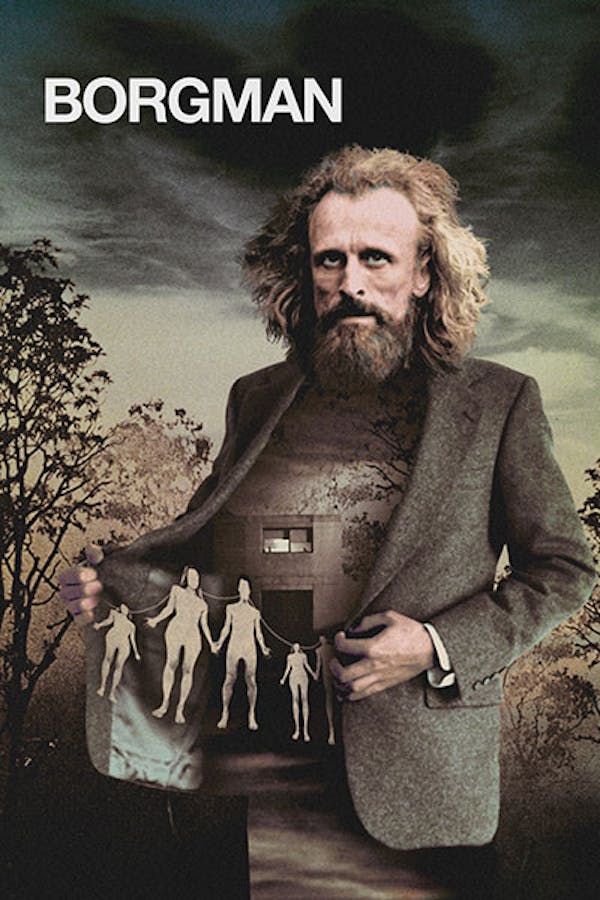 Borgman
Directed by Alex van Warmerdam
A dark suburban fable exploring the nature of evil in unexpected places, BORGMAN follows an enigmatic vagrant who enters the lives of an upper-class family and quickly unravels their carefully curated lifestyle. Charming and mysterious, Camiel Borgman seems almost otherworldly, and it isn't long before he has the wife, children and nanny under his spell in a calculated bid to take over their home life.
A mysterious, charming homeless man enters the lives of an upper-class Belgian family, resulting in the unraveling of their carefully ordered world. This film vacillates between laugh-out-loud funny and stomach-churning dread.
Cast: Jan Bijvoet, Tom Dewispelaere, Sarah Hjort Ditlevsen, Hadewych Minis, Jeroen Perceval, Alex van Warmerdam
Member Reviews
Crazy waste of my time Ridiculous
No questions ask, I simply did enjoy this movie from start to finish.
Seemed longer than the actual run time. constant tension with no resolution.
Still trying to figure out what happened. Was he demon or something that takes children? If you figure out, let me know. It was engaging though.