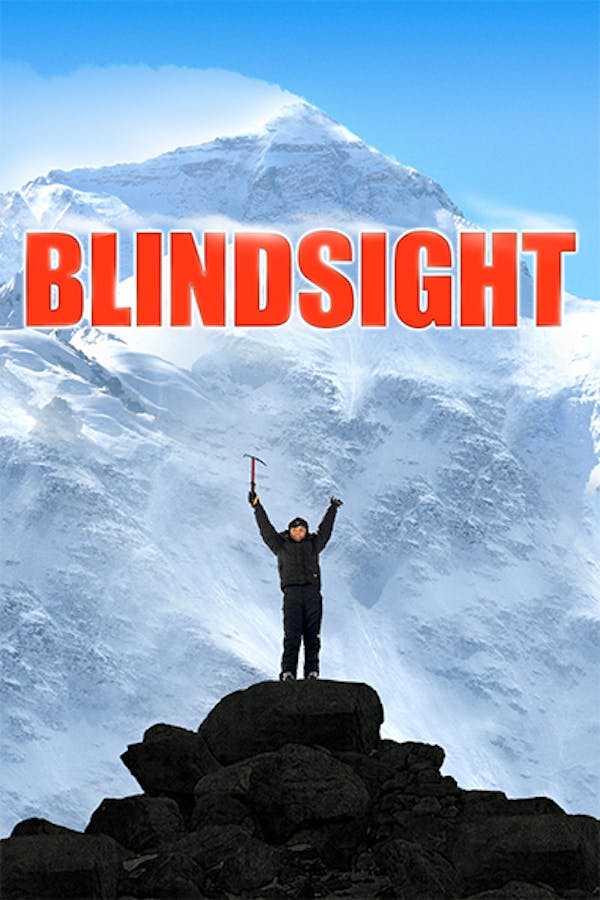 Blindsight
Directed by Lucy Walker
Set against the breathtaking backdrop of the Himalayas, BLINDSIGHT follows the gripping adventure of six Tibetan teenagers who set out to climb the 23,000 foot Lhakpa Ri on the north side of Mount Everest. A dangerous journey soon becomes a seemingly impossible challenge made all the more remarkable by the fact that the teenagers are blind. Believed by many Tibetans to be possessed by demons, the children are shunned by their parents, scorned by their villages and rejected by society. Rescued by Sabriye Tenberken - a blind educator and adventurer who established the first school for the blind in Lhasa, the students invite the famous blind mountain climber Erik Weihenmayer to visit their school after learning about his conquest of Everest. Erik arrives in Lhasa and inspires Sabriye and her students to let him lead them higher than they have ever been before. The resulting 3-week journey is beyond anything any of them could have predicted. Directed by Lucy Walker.
Six blind Tibetan teenagers, labeled by their cultures as sinners or as demon-possessed, join together to climb the northern side of Mount Everest.
Cast: Gavin Attwood, Sally Berg
Member Reviews
Beautiful and inspiring. Humanity at its best.
Absolutely loved this film. The honesty of the children, their incredibly positive outlook on life, in spite of being largely ostracized in Tibet, was very moving. This is an intimate adventure story.
Hearth breaking and amazing! It was very honest documentary that highlighted solidarity, togetherness and taking care of other is more important than heroic success.
One character towards the end says it best. This story is so convoluted that it would, almost, be impossible not to craft something entertaining from its beats (both major and minor). Unfortunately, nothing much actually happens in this rather thin tale (no one is killed, or even prosecuted), so, the stakes aren't high enough and our massively gullible victims just sound whiny. You'll like this film, if you liked: Catfish;Plus one star for: A truly, twisted tale;Minus one star for: Protracted, gratuitous, arty nude shadows;You'd be better off watching: 'Talhotblond' or 'Kill Me If You can'