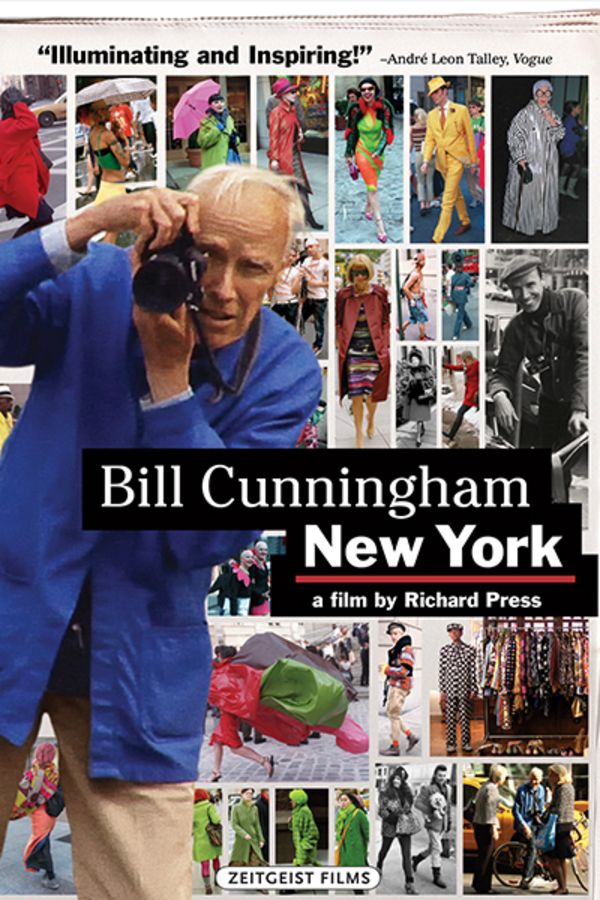 Bill Cunningham New York
Directed by Richard Press
"We all get dressed for Bill," says Vogue editrix Anna Wintour. For decades, Schwinn-riding cultural anthropologist Bill Cunningham has been inventively chronicling fashion trends for the Times Style section. BILL CUNNINGHAM NEW YORK is a delicate, funny and poignant portrait of a dedicated artist whose only wealth is his own humanity and unassuming grace.
This beloved doc profiles street photographer Bill Cunningham, editor of the Sunday Times column that every fashion forward New Yorker secretly hopes to end up in.
Member Reviews
Absolutely wonderful. Bill just made me happy to watch. Not many people like him.
Such a wonderful capture of an innovative, creative man with a giant heart. His work ethic and passion are a shining example of what we should all strive for! The film does a great job balancing this icon of the NYC fashion world with the humble man who lifts up others with sincere admiration and no judgement. One of the few documentaries I can watch over and over because it's just such a joy to view.
He is so kind but discerning, no wonder everyone likes him. Nice tribute to a life well spent doing what he loves.