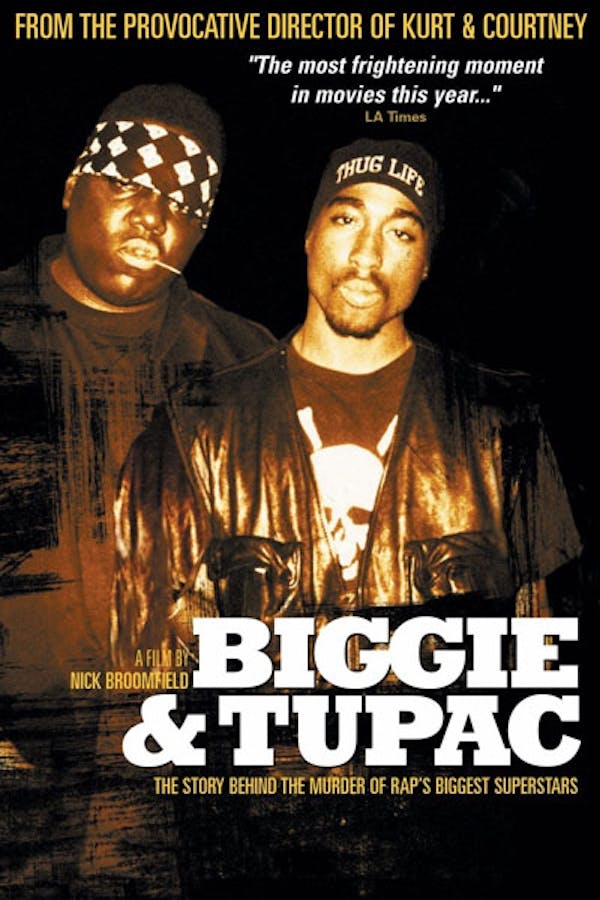 Biggie And Tupac
Directed by Nick Broomfield
A no holds barred investigation into the still unsolved murders of the two biggest superstars rap has ever produced: Christopher Wallace, aka Biggie Smalls, and Tupac Shakur. Answering the crusading calls for justice from Biggie's mother Voletta, Nick Broomfield hits the streets from East Coast to West Coast, putting his own life at risk as he uncovers sensational new evidence that points directly to the involvement of the LAPD and imprisoned Death Row records co-founder Marion 'Suge' Knight in the violent slayings that shocked the hip hop world.
In this gripping crime doc, Nick Broomfield uncovers the true story of who really murdered hip-hop icons Tupac Shakur and The Notorious B.I.G. in the late 1990's.
Cast: The Notorious B.I.G., Tupac Shakur, Nick Broomfield
Member Reviews
These journalists are trash. You can find better documentaries on these two Rap legends elsewhere.
Definitely a different world from the one I know. Yes, police corruption, but was the FBI involved? Broomfield is pretty fearless.