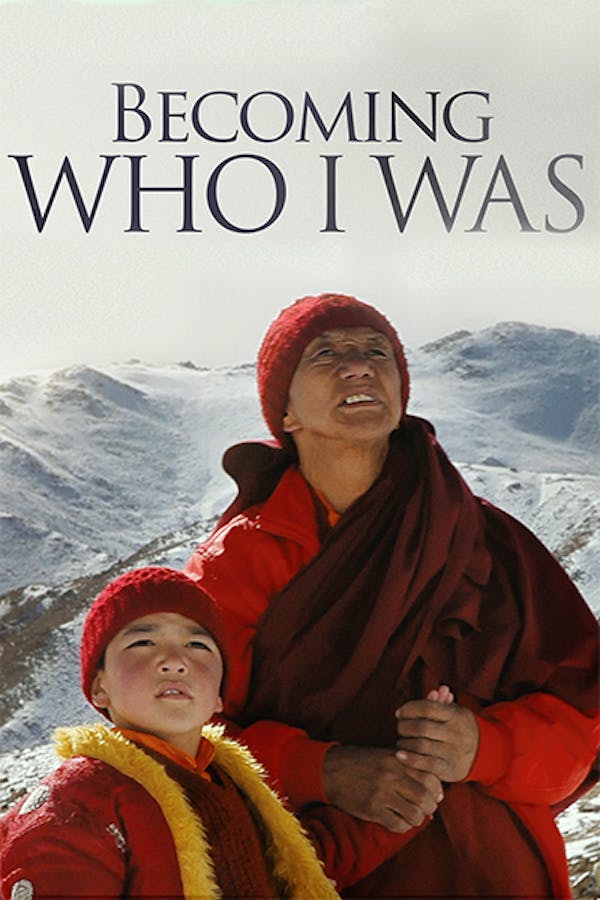 Becoming Who I Was
Directed by Moon Chang-Yong, Jeon Jin
In northern India's sparsely populated and mountainous Ladakh region, an impoverished young boy is discovered to be the reincarnation of an esteemed, high-ranking Tibetan monk. Born displaced from his original monastery in Tibet, the boy is denied his rightful place. Amid growing doubts and mounting expectations in the community, the boy and his elderly godfather embark on a gruelling, improbable trek across India to return the young monk-to-be to his rightful monastery before it becomes too late.Filmed over eight years, we witness an incredibly intimate bond of friendship between a future religious leader and his godfather, whose devotion and selflessness in care for the boy is truly touching. The film has a stirring and awe-inspiring air of serenity that befits its subject. Striking drone shots use the powerful magnitude of the natural landscape, particularly in the final moments in the snowy mountains The film is an evocative exploration of culture, tradition and identity, Becoming Who I Was artfully captures the universal truths of unconditional love, family bonds and sacrifice.
After a boy discovers that he is the reincarnation of a centuries-old Tibetan monk, his godfather takes him on an epic journey to discover his past in a story of profound faith and unconditional love.
Cast: Angdu Padma, Rigzin Urgain
Member Reviews
Marvelous story. Incredible cinematography. Full of heart and tears.
I'm in tears I am so moved. The power of such selfless, enduring devotion is beyond measure, far beyond my experience, far beyond my ability to speak. But it is a joy that will change you and you will be grateful and the better for it.
One of the loveliest, insightful stories ever told. Such unexpected perspective from the "Uncle" who showed such love for this boy, this Monk, as he finds his way back to his disciples. I was riveted although there was no crime, violence or suspense in this film. Truly an hour and 1/2 of joy
just truly an amazing movie of love ... true love and devotion