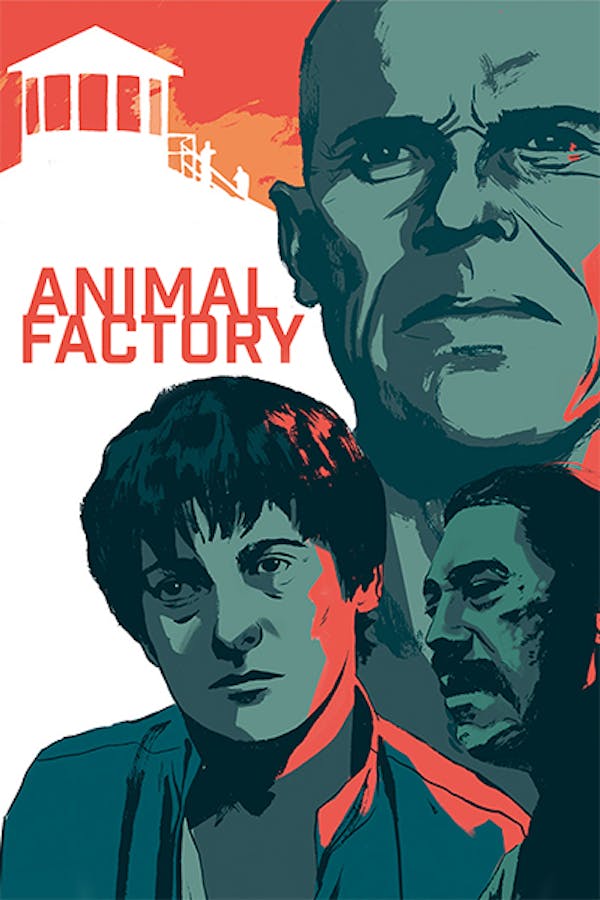 Animal Factory
Directed by Steve Buscemi
Suburbanite Ron is spoiled, young and not overly worried about the marijuana charges leveled against him. But, after being made out to be a drug dealer, he faces a five-year jail sentence in San Quentin State Prison. Physically frail and unaccustomed to his rough surroundings, Ron is primed to fall victim to sexual predators and bullying guards -- that is, until he's befriended by Earl, a veteran inmate who finds meaning in protecting the vulnerable new kid.
This gritty and unflinching prison drama from Steve Buscemi tells the story of a young inmate (Edward Furlong) who develops a bond with a tough, older convict (Willem Dafoe).
Cast: Willem Dafoe, Edward Furlong, Mickey Rourke, Danny Trejo, Tom Arnold, Mark Boone Junior
Member Reviews
It's an OK movie, I like the actors in it. I was surprised to see the singer Antony (musician/singer from Antony and the Johnsons). Also has Seymour Cassel.
Very good movie. Shows the brutality and the judicial systems role in blowing things out of porportion for a vote.
Great movie, not predictable. All actors spot on, very moving.
Little disappointed by ending. Was hoping to see him role put in the dump and maybe dad waiting on him. But otherwise very good acting and writing.
Predictable. Not very good.