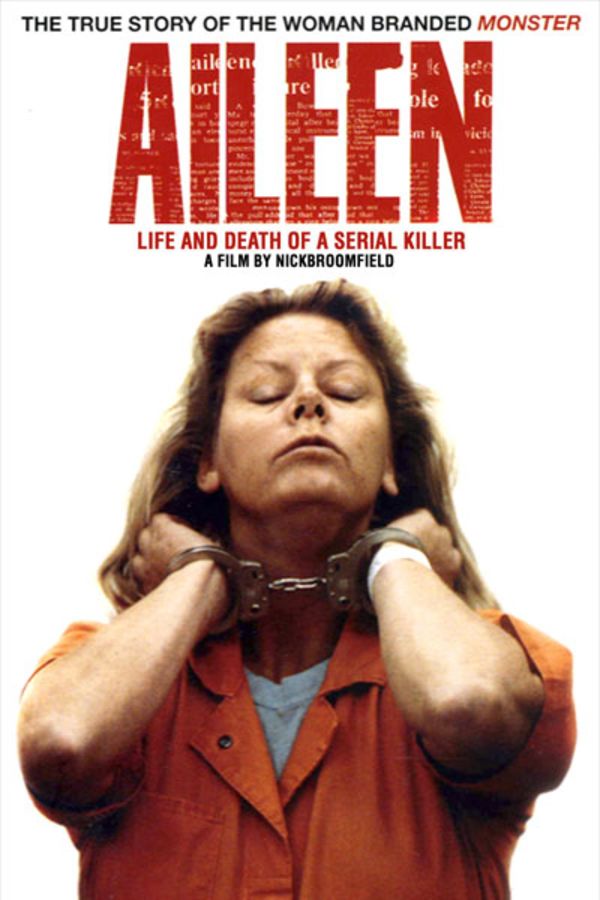 Aileen: Life and Death of a Serial Killer
Directed by Nick Broomfield
Examines Aileen Wuornos' violent, tortured childhood in Troy, Michigan and her subsequent years on the road as a hitch-hiking prostitute which culminated in murders. In her last interview, conducted by Nick Broomfield at Aileen's request, she said she believed her mind was being controlled by radio waves. On October 9th 2002 she was executed in Florida.
Ten years later after his first film about serial killer Aileen Wuornos, Nick Broomfield returns to uncover why she's changed her story after years of proclaiming her innocence.
Cast: Aileen Wuornos
Member Reviews
Rest in Peace Aileen. I can only pray God has you. That you're happy. Life was horrible for you.
Aileens story is a tragic one, from her start to her finish ..may you RIP Aileen.
unbelievable, Jeb Bush signed her death warrant knowing how she was treated as a child, hope he burns in hell
The shade!!! I know this lady is a complete psycho ‼️ but I think there is more or was more political issues going on... I will say I haven't seen the first movie, but "Monster" was & is one of my favorites movies.. I think she won best actress for that role too