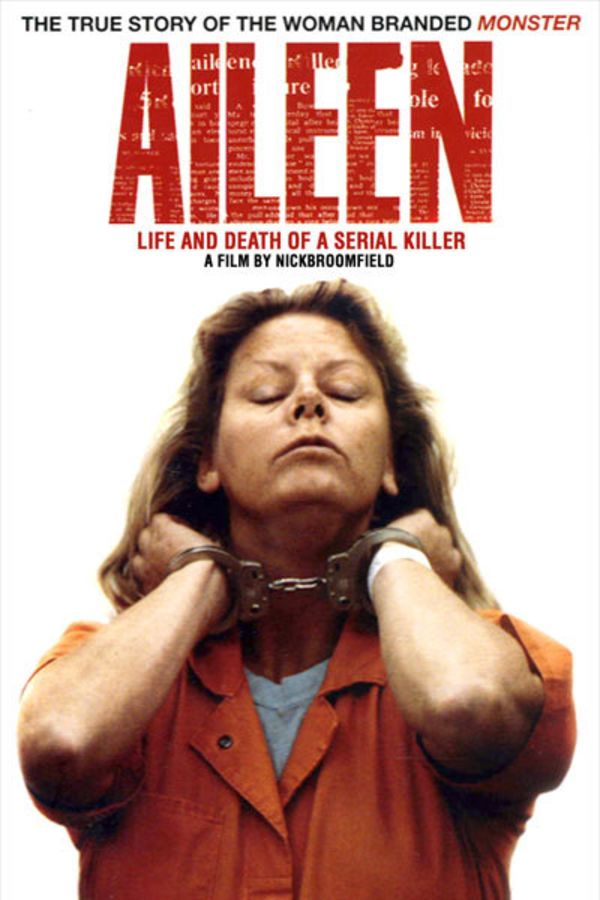 Aileen: Life and Death of a Serial Killer
Directed by Nick Broomfield
Examines Aileen Wuornos' violent, tortured childhood in Troy, Michigan and her subsequent years on the road as a hitch-hiking prostitute which culminated in murders. In her last interview, conducted by Nick Broomfield at Aileen's request, she said she believed her mind was being controlled by radio waves. On October 9th 2002 she was executed in Florida.
Ten years later after his first film about serial killer Aileen Wuornos, Nick Broomfield returns to uncover why she's changed her story after years of proclaiming her innocence.
Member Reviews
The shade!!! I know this lady is a complete psycho ‼️ but I think there is more or was more political issues going on... I will say I haven't seen the first movie, but "Monster" was & is one of my favorites movies.. I think she won best actress for that role too
This film moved me. I was sadden by the way she was treated by her family, neighborhood kids and the community as a whole. She was a product of her environment.
Nick Broomfield did an incredible job with this one. He was right..she was completely out of her mind.Love all his work. Looking forward to seeing what he will be doing in the future.
There's little doubt that Wuornos committed the killings for which she died. In this followup film, Broomfield becomes part of the story as the date of execution draws near. The film does raise questions about Wuornos' motivation and her sanity -- questions that can't really be answered.