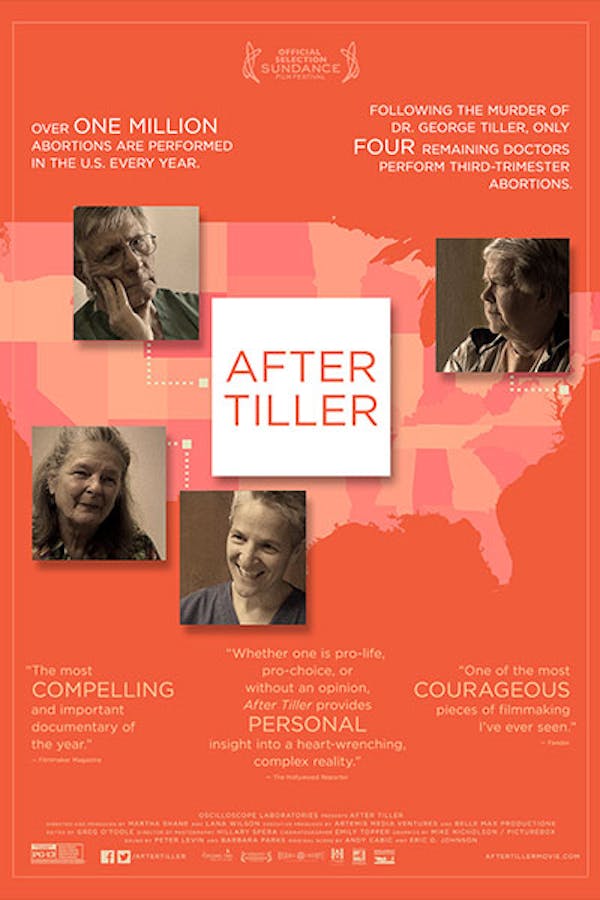 After Tiller
Directed by Martha Shane, Lana Wilson
AFTER TILLER intimately explores the highly controversial subject of third-trimester abortions in the wake of the 2009 assassination of practitioner Dr. George Tiller. The procedure is now performed by only four doctors in the United States, all former colleagues of Dr. Tiller, who risk their lives every day in the name of their unwavering commitment toward their patients.
This controversial doc follows the only four remaining doctors in the United States who openly perform late-term abortions.
Member Reviews
A sincere and candid look inside the most difficult decision family planning medical providers must face--with their patients and in their person lives. This film does a good job of demonstrating the importance of the doctor-patient relationship during the most difficult decision a woman must even make about the health and future of herself and her family. There's enough material not covered by this doc for a whole other documentary on why this is such a dangerous, rare line of work. Bless these saints who offer professional, legal, compassionate care to women in need and truly see the bigger picture of why we must protect women's health rights and doctor-patient privacy. A woman is the best expert on her body and life.
One of the best documentaries I have ever seen. These are amazing doctors, my heart goes out to them, their staff and their patients
This documentary was very well done. Dr. Hern helped my sister out many years ago. Her baby had a fatal condition and would not have survived. He was so very kind and gracious helping my sister and her husband through such a difficult time. He is a wonderful man. People are so ignorant about why this is so important for women to have this option. They don't take into consideration as to why a woman would have to choose to make this decision. That they truly did want to have the baby. All of these doctors are very brave and I admire them for helping so many women out.
Very well done! great story telling, good editing, good interviews.
I am a mother and I support abortion rights. These doctors are to be commended for their honesty and bravery. And the families who seek out third trimester abortions for a variety of difficult reasons deserve to be treated. I was struck by the mention of a woman who sought an abortion because the cost of daycare was exorbitant. Where are all those "pro-lifers" when a child, or their struggling parents, need them?