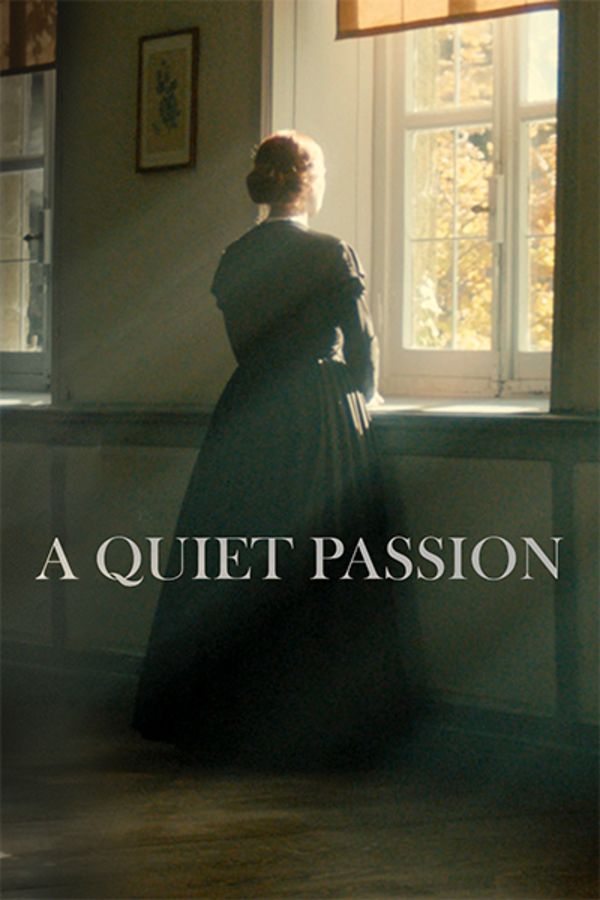 A Quiet Passion
Directed by Terence Davies
Cynthia Nixon delivers a triumphant performance as Emily Dickinson as she personifies the wit, intellectual independence and pathos of the poet whose genius only came to be recognized after her death. Acclaimed British director Terence Davies (House of Mirth, The Deep Blue Sea) exquisitely evokes Dickinson's deep attachment to her close-knit family along with the manners, mores and spiritual convictions of her time that she struggled with and transcended in her poetry.
Cynthia Nixon personifies the wit, intellectual independence, and pathos of 19th Century American poet Emily Dickinson in this masterful biographical drama from acclaimed director Terence Davies (House of Mirth).
Cast: Cynthia Nixon, Jennifer Ehle, Keith Carradine
Member Reviews
A little shocking to see Miranda in 19th century clothing. Other than that, amazing acting.
Gripping and beautiful, bravo!
I enjoyed looking into her personal life.
Miss Dickinson is tenderly protrayed by Cynthia Nixon in Terence Davies' absorbing film. Her story is told true to the pace and tone of life in the mid 1800's, a time when a woman was to be publicly noticed three times -- when she was born, married, and died. Jennifer Ehle turns in a convincing performance as the family peacemaker, as at home goading their dreary aunt as discussing saucy Wuthering Heights. The great Keith Carradine is every inch the protestant patriarch. A very good film.
Gave it 13 minutes. Acting and dialogue abysmal. O stars.