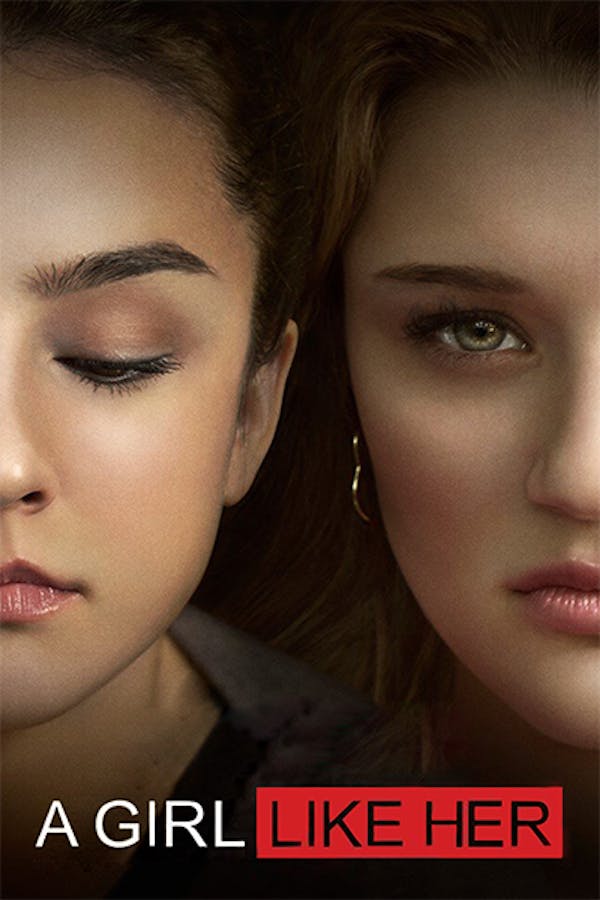 A Girl Like Her
Directed by Amy S. Weber
Everybody's dream girl. One girl's nightmare. Based on a million true stories. 16-year-old Jessica Burns has a secret that she's afraid to share with anyone except her best friend Brian Slater. For the past year she's been bullied by Avery Keller, her former friend and one of the most popular and beautiful girls at South Brookdale High School. With Brian's help and a hidden digital camera, the evidence of Avery's relentless harassment is captured and finally exposed. But as Jessica begins to face her bully, the two girls reach a critical point and ultimately reveal there truly are two sides to every story.
Everybody's dream girl. One girl's nightmare. Based on a million true stories, A GIRL LIKE HER follows 16-year-old Jessica and her hidden camera that documents the merciless bullying handed down by Avery, the most popular girl in school.
Cast: Hunter King, Lexi Ainsworth, Jimmy Bennett
Member Reviews
I enjoyed this movie it was touching and heartbreaking and I loved how you able to see the two sides of the same story. I also enjoyed the documentary esque style of this movie
This movie had me in tears. It is so accurate. The acting was AMAZING! This should be played in every school.
This is how high school is...for a few people. I think the way they protrayed the high school was accurate. I think this is a great movie to show other age appropriate kids - IN SCHOOL classes - maybe it might make "kids" realize that their actions do have consequences and that what you do do to others has implications. All teenage kids should watch this movie!
Having lost a niece at a very young age to suicide and with a fourteen year old, this hit close to home. I was engrossed in the bullying, the cliques, felt the pain and was crying by the end! It's a must see with your age appropriate children.
I watched this movie on either Prime or Netflix, and it is one of the best movies I've seen in a long time.!