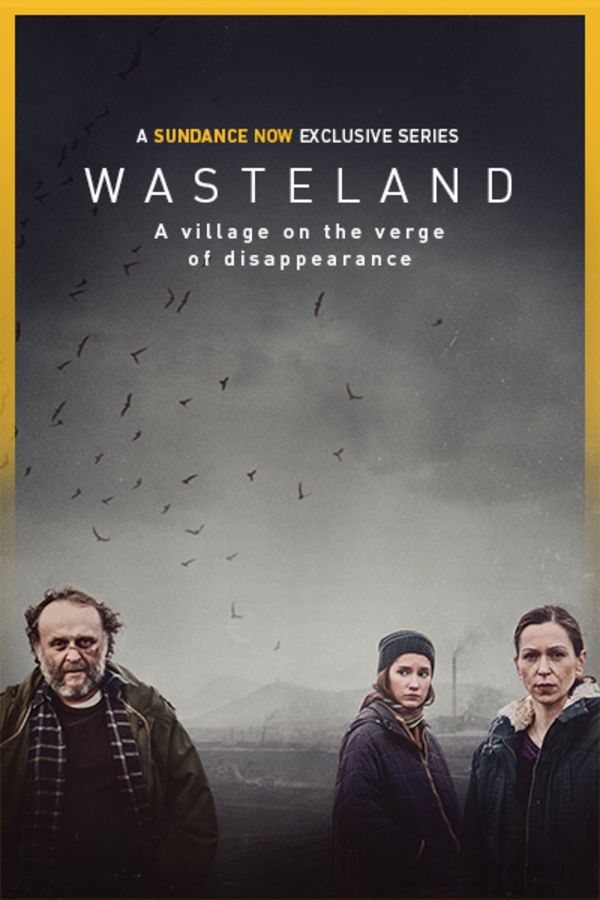 Wasteland
Set in a small town in northern Bohemia, WASTELAND tells the story of a coal mining village torn apart by greed and secrets. Crushed by financial problems, with their tiny and vulnerable economy on the brink of collapse, the town's residents are faced with a difficult dilemma — whether to sell their homes to a coal company that wants the natural resources underground, or stick it out in a near-hopeless situation. At the centre of it all is an ambitious mayor who seeks to hold true to their way of life. But it isn't long before strange events start occurring. First the locals find dead animals hanging from trees... and then the mayor's daughter goes missing. The town embarks on a search, but they'll find something other than what they're looking for: long-buried truths tucked away in the deepest, darkest parts of the woods.
Member Reviews
Intelligent interesting I loved this series.
Excellent Czech film!! Excellent acting, Plot and very realistic- so Realistic it looks unscripted. We need more Czech films and series and more European And Scandinavian Foreign films in general. I love French German and Scandinavian film and films from the U.K. I am from the Slovak part of Czechoslovakia and I didn't realize that Czechs could make such good films and I understood some of the Czech. It was fantastic.
I found it too depressing and it just went on and on.
It was riveting but depressing as all getout... I realize it was a dark situation... still enjoyed it though
This was so enthralling. Great, great series.