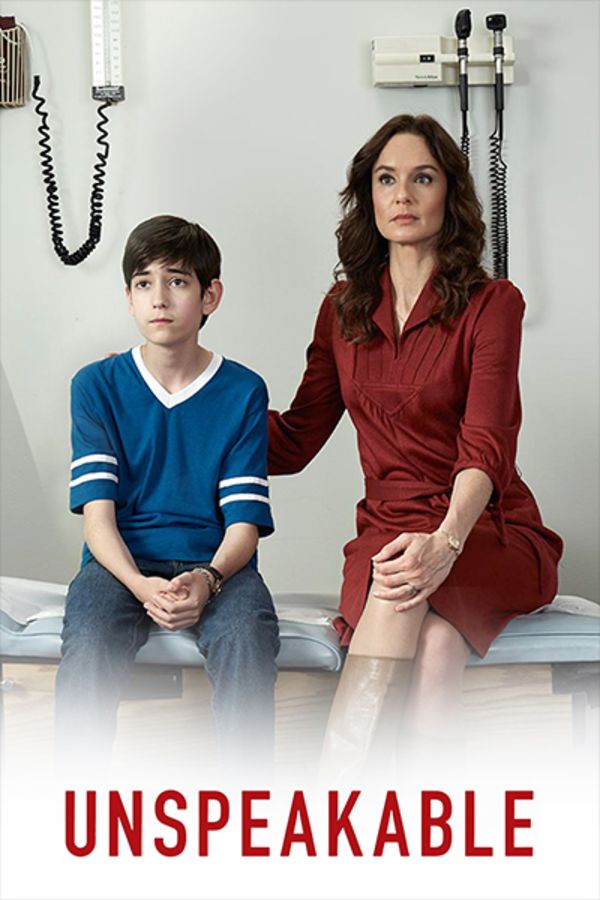 Unspeakable
In the early 1980's, AIDS emerged and quickly became an epidemic. Those responsible for public safety failed. Thousands died. Ignorance, arrogance, politics, and economics all lead to betrayal, to cover-up, to scandal. Unspeakable is told from the perspective of two families caught in a tragedy that gripped a nation, as well as the doctors, nurses, corporations and bureaucracy responsible. This emotionally-charged drama follows the decades long saga as people struggled to survive, change the system and battle for compensation for those who desperately needed it.
Member Reviews
Very interesting to see . I hated the fact that these parent and children went thru this, you didn't know if these blood transfusions would be infected or not back in the 80's I never thought about the hemophilia patient's butte were not informed people back then. So very sad.
Terrible! I was so excited to see this movie only to be terribly disappointed 😫 completely unbelievable ending for reasons I can't say due to spoilers. But suffice it to say no town would treat the mother that way
The real heroes are the kids, the parents, and average citizens. The bad guys are the politicians and the medical community who refused to believe that a medical disaster was happening.
Great show! Really interesting story and characters.
I've only watched the two episodes and they are devastating. I remember reading a book before where they were searching for patient zero.