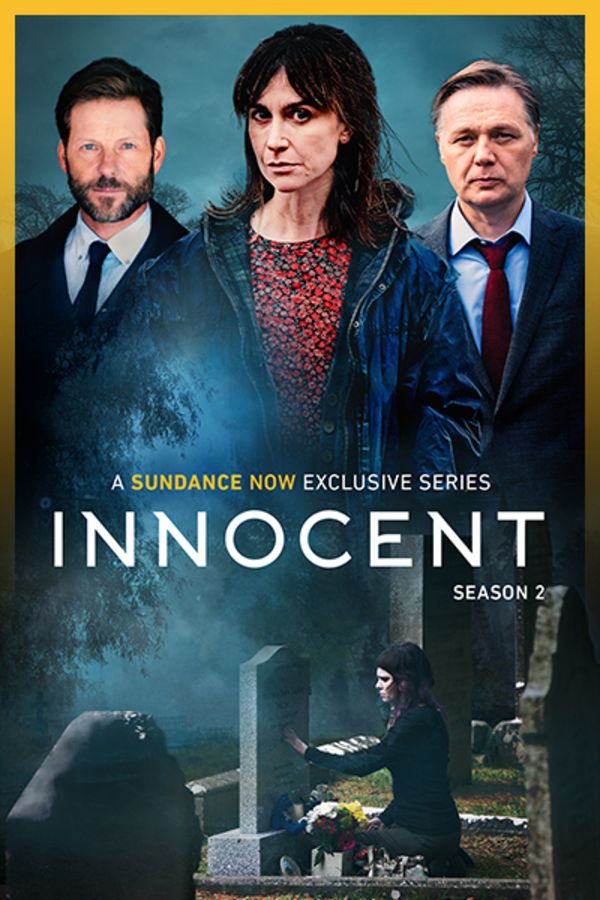 Innocent
After seven years in a high security prison, David Collins' (Lee Ingleby) conviction for the murder of his wife, Tara, is overturned due to a technicality, or as his lawyer puts it, an appalling miscarriage of justice. Able to start his life again and begin to repair relationships with his family and friends, David hopes to finally be allowed to mourn his wife's death. As a new investigation is launched, headed by DI Cathy Hudson (Angel Coulby), dark secrets of abuse, affairs and money troubles rise to the surface. From jealous sisters to disgruntled lovers, these secrets rip fragile relationships apart at the seams. But one question remains: is David Collins truly innocent?
Member Reviews
This is a great show! It moves at a perfect pace...but the mystery and suspense is not lost! And ... the ending is a twister. I really loved this show!
Watch this in one sitting..awesome show..mind boggling trying to figure out who done it...loved the ending.
Brilliant in its simplicity! the story holds you throughout. Plot twists are not predictable yet also not farfetched. A solid story that grips you from start to finish and has you guessing whodunnit till the last second!
Wow!! The British definitely do it best! I was surprised by the end. I got worried there for a while that I wouldn't be surprised so I almost didn't even watch the last episode but I wasn't let down. If you love a good Mystery, this is your show!
I thought this show was amazing. I watched the entire series in two sittings because I just couldn't stop watching. It was captivating, suspenseful and in the end it left me wanting more. I loved the fact that I didn't have to wait 12-15 episodes for the answers to my questions. It was the perfect length.