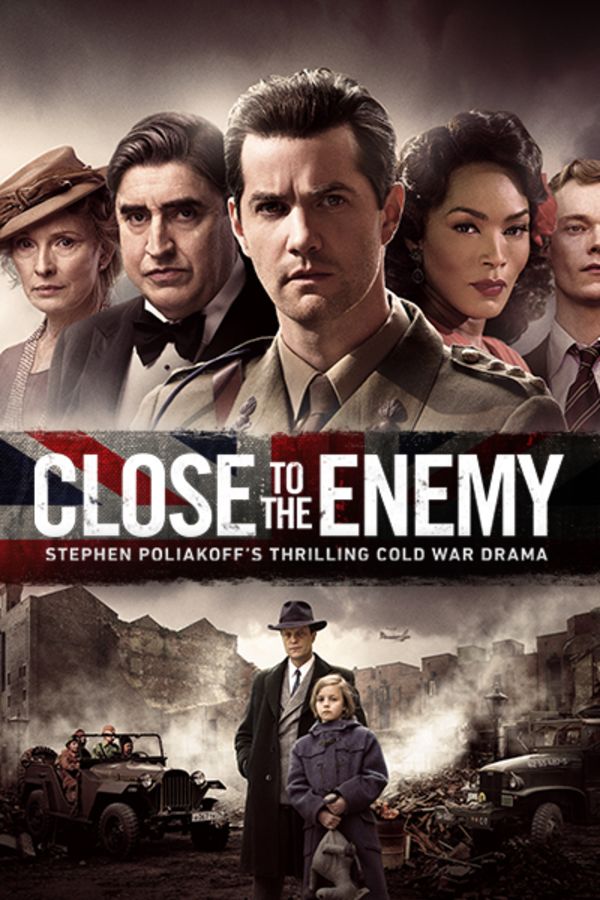 Close to the Enemy
In the immediate aftermath of WWII, intelligence officer Callum Ferguson (Jim Sturgess, Across the Universe) must complete his last task for the British Army: convince captured German scientist Dieter Koehler (August Diehl, Inglourious Basterds) to develop a jet engine for the British government. As Callum tries to woo Dieter to his cause, he also contends with his younger brother's (Freddie Highmore, Bates Motel) psychological trauma from the war—and fights his attraction to his best friend's wife (Charlotte Riley, Jonathan Strange & Mr Norrell). But while Callum and Dieter develop an unlikely friendship, disturbing secrets emerge that challenge each man's loyalties at the dawn of the Cold War. This taut and engrossing period drama features an all-star cast, including Oscar® nominee Angela Bassett (American Horror Story), Alfred Molina (Spider-Man 2), Alfie Allen (Game of Thrones), Lindsay Duncan (The Honourable Woman), Phoebe Fox (The Woman in Black 2), Sebastian Armesto (Anonymous), and Robert Glenister (Hustle).
Member Reviews
I thought there were some great performances and interesting enough to watch all the episodes. It has exceptionally beautiful moments and worth the watch.
I did not know what to expect from this series but I was pleasently surprised. Loved the movie. Well done.
Creaky plot, lame ending, wooden characterizations, and an improbable setting. I really tried to like this series.
This is a fascinating engrossing series with a strong important message. Not only is it suspenseful and full of surprise plot twists, it also has beautiful love scenes. I highly recommend it and I will be watching it again!